Convicted identity thief stole from people she met through online dating sites, sheriff says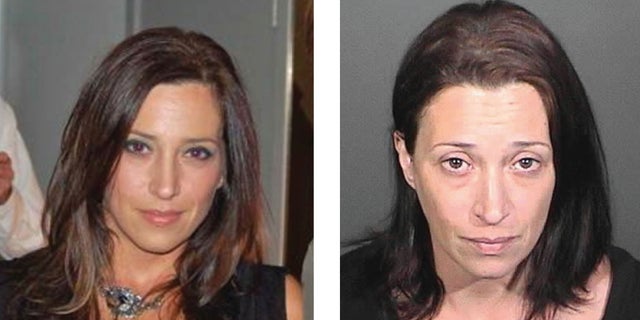 A woman in California who previously served prison time for identity theft was busted at a high-end hotel after investigators said she used even more stolen cash to live a life of luxury, the Los Angeles County Sheriff's Dept. announced Thursday.
Maria Christina Johnson was accused of stealing the identities of a slew of people she met through online dating and home rental websites. Investigators said she would "capitalize on her physical attraction" to get into victims' homes and obtain their personal information, ultimately using it to open new lines of credit.
Courts in several states convicted Johnson on fraud and similar charges as early as 1997. She served at least 2 years in prison, the Los Angeles Times reported.
But detectives said they learned in March that she had gone back to her old ways. Johnson was staying at a luxury hotel in Santa Barbara County, using a false name, when sheriff's officials said they arrested her on April 28. They did not name the hotel.
Her new fraud case may have cost her victims more than a quarter of a million dollars, investigators said. They added that during one hotel stay, she even tried and failed to buy her own car.
"She has no legitimate source of income and lists her occupation as a dog trainer, yet appeared to live the high-dollar lifestyle of the café society entirely off stolen identities," the sheriff's department reported.
Investigators said Johnson also went by the names Maria Christina Gia, Maria Hainka, Maria Hendricks and Gia Hendricks. She used the Hendricks name to try passing herself off as a member of NASCAR's Hendrick Motorsports team, the LA Times reported, adding that she also posed as a modeling agency manager.
As part of her alleged luxury home rental scheme, detectives said she'd arrange to view homes for the real purpose of finding new victims. They said at one point, she even stole a real estate broker's identity.
Bail was set at $2 million after her latest arrest.