Connecticut principal apologizes after students taunt basketball players with Trump chants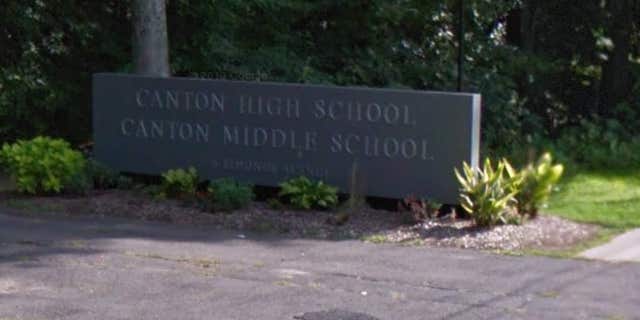 The principal of a Connecticut high school issued an apology Thursday after students made "Trump" chants during a basketball game at black and Latino players on the opposing team.
Officials said about seven or eight students from Canton High School chanted "Trump, Trump, Trump!" as players from the Classical Magnet School were attempting foul shots during a playoff game Tuesday night.
Spectators at the game who were there to support the magnet school told the Hartford Courant that the chants were happening throughout the game and not just at the free throw line. They also said students were holding Trump signs and one Classical student said the chants included "He's our president!"
Canton High School Principal Andrew DiPippo expressed his regret in a letter to parents, saying the chants went beyond free speech or political speech.
"While students' right to free speech and forming educated opinions about politics and current events is a cornerstone of our educational system, the exact point where political opinion converges with disrespect, discrimination or hate speech must be separated," he wrote.
Canton High School, located in the affluent suburb of Canton, is about 84 percent white. More than 69 percent of students at the magnet school are either African American or Latino, according to state statistics.
Leslie Torres-Rodriguez, Hartford's acting superintendent, called the chants "unacceptable conduct" and expressed disappointment that it would occur in an athletic setting.
"Schools are supposed to compete in good faith partnerships with the ultimate goal of supporting student growth," she said in a statement. "I look forward to speaking with Canton Public Schools District leadership to have a conversation on moving ahead, what we can learn, and how to prevent these kinds of situations from being repeated in the future."
Canton officials held an assembly Wednesday to discuss what happened at the game, which the school won 48-47. Pedro Zayas, a spokesman for the Hartford School District, said he was told Canton would be sending a formal letter of apology.
The Associated Press contributed to this report.