Concrete slab in Pennsylvania home may hold remains of long-missing woman, police say
A three-ton concrete slab in a Pennsylvania duplex may contain the remains of a young mother who disappeared in 1989, according to police.
Sunbury Police Chief Tim Miller said earlier this month that preliminary results from tests run on the concrete showed that the slab contained wood chips — a clue that might prove the woman's body was run through a wood chipper before being entombed into concrete.
A forensic pathologist is "dissecting the walls, so to speak, piece by piece, hammer-and-chisel type, looking for the smallest of clues," Miller said last week. He called it "mere speculation if a wood chipper was or wasn't used. Obviously the presence of wood chips in a concrete wall is highly suspicious."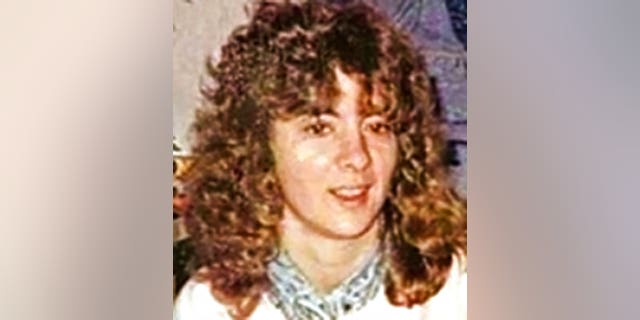 Investigators believe the woman, Barbara Elizabeth Miller, ­may have been murdered by her ex-boyfriend, a onetime Sunbury police officer named Mike Egan.
Egan "is and has been the lead suspect in this case since 1989," Tim Miller, who has no relation to Barbara, wrote in an affidavit that was used to obtain a search warrant to investigate the Milton home where the concrete slab was found.
Egan said Friday he had nothing to do with Barbara Miller's disappearance.
The police affidavit said that throughout the years, several people have said Egan would talk about driving past his sister's home in Milton to "visit" his "old lady" — located in the same building where the cement currently is being examined.
Egan, now 59, was paroled in 1988 after serving six years in state prison for receiving stolen property and other offenses — a crime he committed as a police officer. He reported Barbara Miller missing five days after she disappeared, then moved into her home.
The affidavit says that Barbara Miller, then 30, complained to police about Egan during the months leading up to her disappearance. Days before she vanished, she told friends that she feared for her life.
Barbara Miller's teenage son, Eddie Miller Jr., said his mother and Egan had a fight on June 30, 1989 — the night she disappeared — over her plans to attend a friend's wedding without him. Eddie Miller also said that the morning after the wedding, he was driving Barbara Miller's car when he noticed the tires were covered with yellow clay that he thought was related to concrete work.
PENNSYLVANIA TEACHER, 44, ACCUSED OF SEXUALLY ASSAULTING MALE STUDENT
Seventeen years later, a judge declared Barbara Miller dead.
Within recent years, a local news outlet, The Sunbury Daily Item, began looking at the case again, and encouraged Tim Miller to take up the case after he became police chief last year.
An informant told Tim Miller that Egan's sister, Cathy Reitenbach, who — in 1989, lived in the Milton home where the concrete slab was discovered — had been one of the last people to see Barbara Miller alive. Reitenbach died in January.
The chief found a tip within a department report in 2009 that said Barbara Miller's remains were found inside the Milton home, but apparently the tip was not pursued. There was also a 2004 report that said, "Egan put a body inside the wall of a home," and three people have said Egan would "get high on cocaine and drive by a home in Milton to 'check on his old lady,'" Tim Miller wrote in the affidavit.
The Milton home's current owners let investigators into the basement, where they found "highly suspicious construction," including a concrete floor that was added on, with portions of what appeared to be hand-mixed concrete. A small room in the basement, Tim Miller wrote, "was very peculiar," with thick concrete walls and an exhaust fan.
Another informant, according to the affidavit, told the police chief that Reitenbach's close friend, Harry Catherman, once told someone that if they did not pay a drug debt, they would "end up just like Barbara Miller did in Cathy's basement."
Catherman hung up when contacted for comment.
POLICE ARREST 2ND MAN IN BUCKINGHAM PALACE TERROR INCIDENT
Law enforcement officials brought more than a half-dozen cadaver-smelling dogs to the duplex in early June, where they all separately alerted the human remains may be present in the basement or in material taken from the basement.
In a weeklong dig after that search, police hauled the cement chunk from the basement, which led to last week's announcement that it contained wood chips.
Investigators are keeping quiet about what they found in a metal barrel recovered during an Aug. 10 search of a pond near Barbara Miller's former home.
Barbara Miller last was seen by friends around 8 p.m. the night of her disappearance.
She was putting flowers from the wedding into her car, and said she was going to change at home before meeting them at a bar later.
The Associated Press contributed to this report.