Company Agrees to Pay BP $75 Million to Settle Claims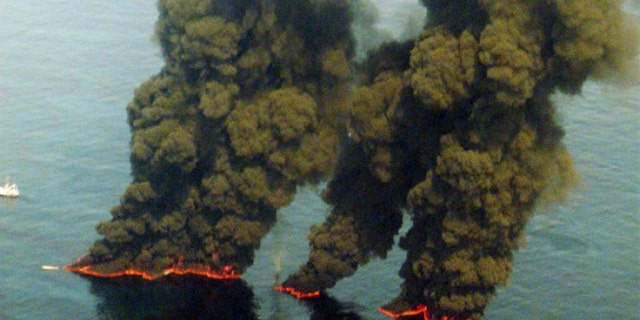 NEW ORLEANS – BP PLC has settled out of court with one of the companies it contracted for work on the Deepwater Horizon rig before a deadly explosion killed 11 workers and spawned last year's massive Gulf oil spill.
The deal announced Monday calls for Weatherford U.S. LP to pay $75 million to BP in exchange for BP indemnifying Weatherford for certain claims related to the disaster, including those over pollution damage.
BP says it will apply the money to the $20 billion fund it created to compensate individuals and businesses in the aftermath of the oil spill.
Weatherford manufactured a device that was designed to help contain the cement at the bottom BP's blown-out well.