Colorado man shot neighbor in head five times over fight about dog, victim's fiancée says
A Colorado man shot and killed his neighbor Tuesday after an argument about how the victim disciplined his dog, the victim's fiancée said.
Michael Kourosh Sadeghi, 32, was arrested for investigation of first-degree murder after Thornton police discovered Dustin Schmidt's body in his backyard, FOX31 Denver reported.
Police didn't officially establish a motive in the killing and said detectives were still investigating the events that led up to the shooting.
"Right now no motive has been established," police spokesman Matt Barnes said. "All indications are that these people — up until last night — got along. We're still trying to figure out why one neighbor shot another."
COLORADO HOUSE RANSACKED AFTER ESTATE SALE MIX-UP
Vicki Branaghan, Schmidt's fiancée, told the Denver Post that they had a friendly relationship with Sadeghi and that they shared a fence in the backyard. But Branaghan said her dog started to become an issue because they were having trouble keeping it in the backyard.
The dog jumped the five-foot fence again Tuesday and went into Sadeghi's yard -- nearly hanging itself, she told the newspaper. She said Schmidt went over to pull the dog back into their yard and hit the dog in the process to discipline him.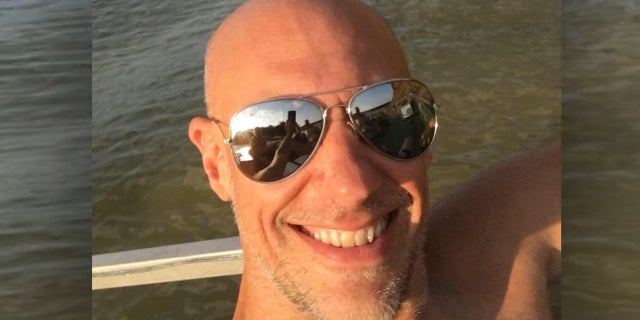 "Mike started screaming: 'Did you hit that dog?'" Branaghan said.
Sadeghi snapped and accused Schmidt of beating the dog, she said. Schmidt started to walk back into his home when Sadeghi shot him in the back of the head five times, she said.
ANIMATRONIC T-REX BURSTS INTO FLAMES AT COLORADO DINOSAUR PARK
"We were all three standing there," Branaghan told the Denver Post. "Mike pulled the gun out and shot Dustin in the back of the head five times. I was just a few feet away. Mike turned around and walked back to his house as though nothing happened."
She described Schmidt as being "loud and funny" and someone who helped her cope with her son's death in 2015.
"They both died here," Branaghan told the newspaper. "I need to move. I can't stay here."
Sadeghi was arrested soon after the shooting. He was being held at the Adams County Detention Facility.