Colorado love triangle leads to deadly officer-involved shooting, arrest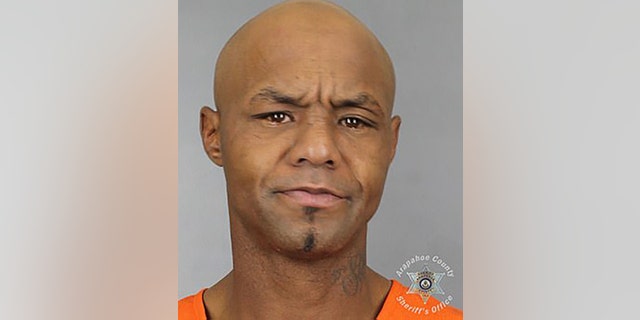 A clash between a man, his wife and his wife's boyfriend earlier this month ended with a deadly police-involved shooting and one person in a Colorado jail.
The incident occurred Nov. 15 when Allen Fanning, the woman's 18-year-old boyfriend, was fatally shot by Arapahoe County sheriff's deputies. Shawn Tyree Glover, the woman's 43-year-old husband, was arrested on mischief and domestic violence charges, the Denver Post reported Wednesday.
The police-involved shooting occurred at an intersection in Greenwood Village as authorities tried to get Fanning out of his vehicle at the end of a police chase, the Post reported, citing police reports.
Earlier that day, Glover found his wife's car outside a Centennial hotel, where he believed she was staying with Fanning, according to the paper. Glover told authorities he knew his wife, identified as 43-year-old Christina Padilla, was staying in a room at the hotel with Fanning, authorities said. Glover allegedly then slashed Padilla's tires.
Later, Glover spotted the pair at a store where Padilla was trying to replace her slashed tire. A fight between Glover and Fanning occurred and Fanning went back to his vehicle to retrieve a gun, police said. Fanning pointed the gun at Glover, but fled the scene as deputies arrived.
Deputies chased Fanning and then surrounded his vehicle, demanding he get out of the car, police said. As officers broke a window, Fanning allegedly reached for a gun. Officers opened fire and killed him, the Post reported. No officers were injured in the incident.
Three deputies involved in the incident were placed on paid administrative leave and the investigation was ongoing, according to 9 News.