College student helps authorities link remains to Ohio teen who disappeared in 1974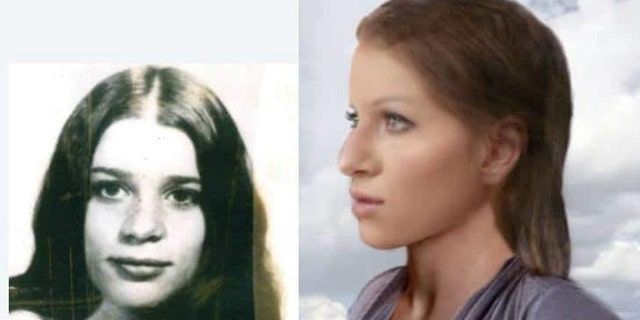 NEWYou can now listen to Fox News articles!
A college student's sleuthing has helped solve a 44-year-old missing persons case involving a 17-year-old girl in Ohio.
Christina Scates quest to unlock the mystery led authorities to exhume a body in an unmarked pauper's grave in a Cleveland Potter's Field, WEWS-TV reported Thursday. On July 12, the authorities announced that the remains belonged to Linda Pagano who disappeared nearly 44 years ago after an argument with her stepfather in Strongsville, Ohio. Police said she had been murdered.
"We have identified finally the victim of that tragedy," Cuyahoga County Medical Examiner Thomas Gilson said. He said DNA clinched the identification.
Three boys found the remains in February 1975 along the banks of the Rocky River in Strongsville, according to the station. Pagano was reported missing five months earlier. An autopsy determined the remains were that of a woman in her early 20s who had been shot in the left temple with a small caliber weapon.
Scates, who is also from Strongsville, told the station that her search began after she came across an entry for a grave in the cemetery that said "unidentified white female bones."
"It was in the back of my mind for a couple months every day, thinking this isn't right. This isn't how things should be," Scates told the station. "That's why I looked into it further than I originally did."
According to the station, she obtained the case file from police and uploaded the documents to Reddit and Websleuths in a search for answers.
At one point, Carl Koppelman, a forensic artist in California, contacted her and used a photo in the case file to create a sketch that he posted on Facebook.
He also mentioned the unidentified remains to Gilson's office.
"He passively asked about the case and they had no idea, so then that ended up with her being added into the database for missing people," she said.
In 2016 an Akron police detective working on Linda's missing persons case logged into the database and saw a potential match. Her DNA was eventually matched to her siblings'.
Scates told WEWS she learned of the identification on a Wednesday night from one of Linda's relatives. She said she choked up at the news.
"I was perfectly fine just bringing the case interest back to the case," she said.
Police said the stepfather was a person of interest but not a suspect.
Linda was his favorite before she disappeared, Linda's brother Michael Pagano said of the stepfather.
He was with Gilson when the identification was announced.
"I thought this day would never come, so I figured I'd die wondering," he said. "I'm amazed all of this came to light like it did."
The Associated Press contributed to this report.