College officials fired after problem students likened to drowning 'bunnies'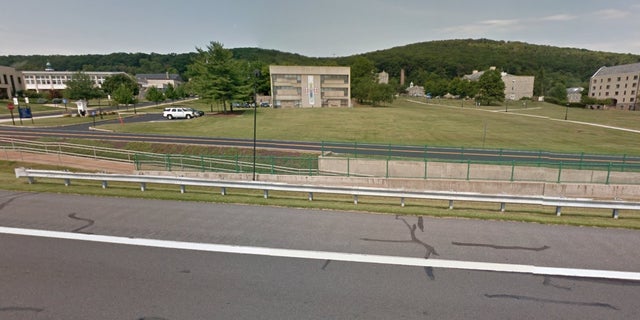 NEWYou can now listen to Fox News articles!
EMMITSBURG, Md. – A plan to identify freshmen most likely to fail has erupted into a scandal, faculty firings and a demotion at Mount St. Mary's University after the Catholic school's president reportedly likened the students to baby rabbits that should be killed.
President Simon Newman is a former financial-industry executive hired in 2014 to lead the college in Emmitsburg, Maryland. The Mountain Echo student newspaper reported Jan. 19 that Newman told a faculty member opposed to the so-called student-retention plan, "This is hard for you because you think of the students as cuddly bunnies, but you can't. You just have to drown the bunnies ... put a Glock to their heads."
Newman acknowledged the comments Tuesday in an emailed response to questions from The Associated Press. "I understand that they were insensitive and I have apologized for using these words," he wrote.
Newman added that he made the comments in an informal, private conversation with Gregory Murry, an assistant professor of history who runs a freshman symposium class, because he was upset about efforts by some faculty members to derail the plan.
The university's Board of Trustees has unanimously expressed its full confidence in Newman, Chairman John Coyle wrote on the school's website Jan. 22.
Coyle's message also said the board had conducted an investigation that concluded the Mountain Echo story was a "deliberate mischaracterization" of the program, perpetrated by "an organized, small group of faculty and recent alums working to undermine and ultimately cause the exit of President Newman." Coyle wrote that those responsible would be held accountable.
On Friday, Newman sent a campuswide email saying he had requested and received the resignation of David Rehm as provost, a senior administrative position, although Rehm would remain on the faculty. The Mountain Echo story contained quotes from Rehm's emails to Newman, criticizing the student-retention plan.
Newman wrote in his email Friday that it's common practice for a new president to make senior leadership changes.
Late Monday, The Frederick News-Post and The Washington Post reported the firings of law professor Edward Egan and philosophy associate professor Thane Naberhaus. Egan told the News-Post he believed he was fired in retaliation for his role as student newspaper adviser. Newman told Naberhaus in a letter that he had violated a "duty of loyalty" to the university, the News-Post reported.
Neither Egan nor Naberhaus immediately responded to AP interview requests Tuesday. School spokesman Christian Kendzierski would only say that they no longer work at Mount St. Mary's.
Newman was quoted by The News-Post last week as saying the student-retention plan aims to identify students within the semester's first six weeks who may need help adjusting to college life. Those deemed at risk of failure would be offered help with their problems, and those who chose to leave would get a full tuition refund, he said.
Michelle Asha Cooper, president of the Washington-based Institute for Higher Education Policy, a nonprofit dedicated to improving access to higher education, said Mount St. Mary's program seems focused to an unprecedented degree on "weeding out" at-risk students, rather than supporting them. She said she's never heard of another full-tuition reimbursement offer and that six weeks isn't enough time to assess a student's odds of succeeding.
Cooper said colleges nationwide are seeking to retain more students by making a commitment to help those at risk succeed.
"I really think that if you're going to create a program and call it a student-retention program and then use it to weed out students within the first six weeks of their arrival on campus, you're doing no favors to anyone," Cooper said.