Coaches at NJ high school at center of football hazing scandal suspended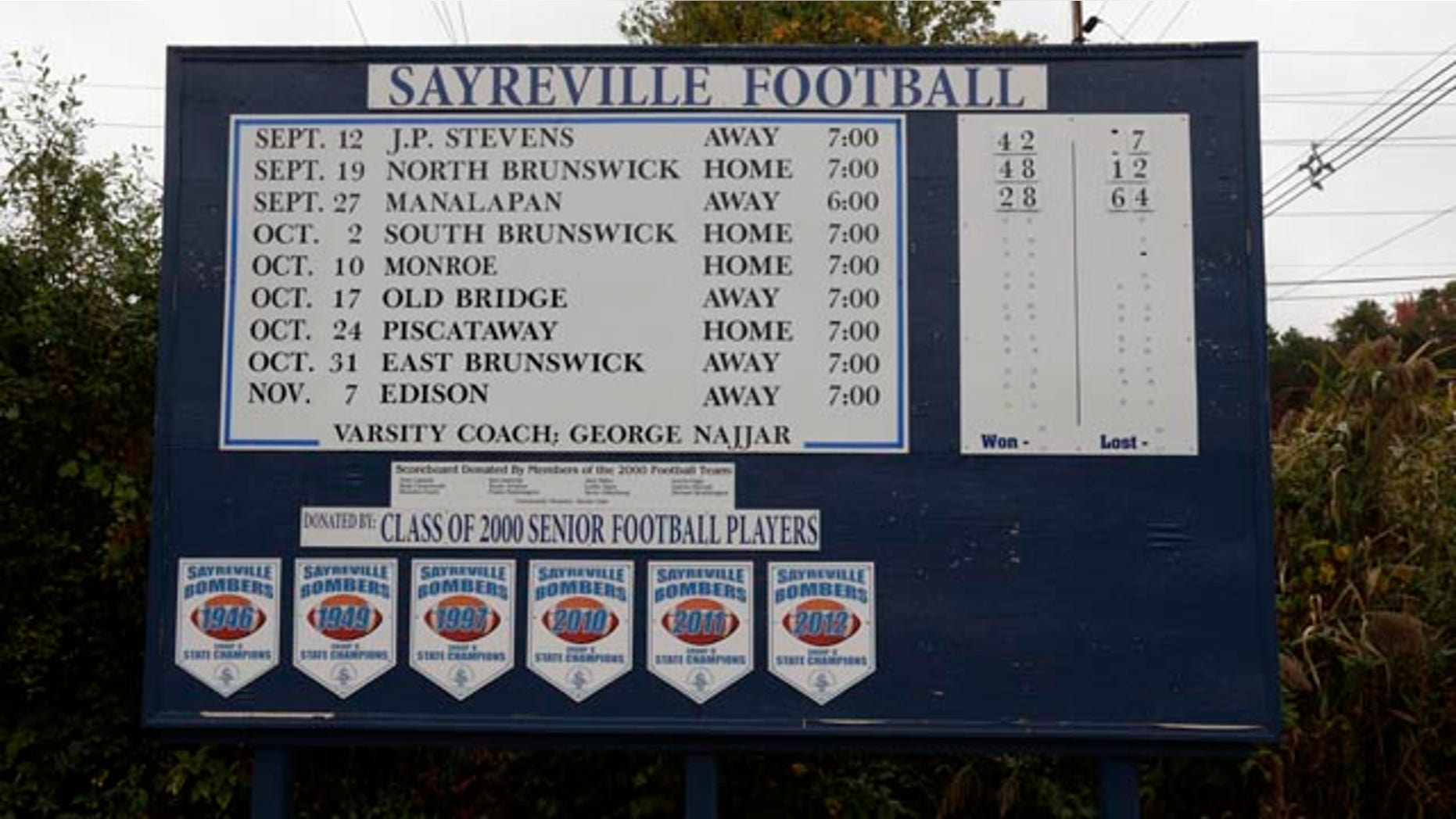 Football coaches at a New Jersey high school whose season was canceled due to a hazing scandal have been suspended from their teaching and coaching positions, according to a published report.
NJ.com reported that five Sayreville War Memorial High School coaches who are also tenured teachers in the school district were suspended with pay, including head coach George Najjar. It was not clear when the suspensions took effect, though one source told NJ Advance Media that none of the coaches were in school on Friday. Some members of the coaching staff are also substitute teachers in the district.
The suspensions were the latest action taken in connection with the ongoing hazing investigation, which resulted in seven players being charged in connection with a series of alleged incidents that took place over several days this past September. Three of those players were charged Oct. 10 with aggravated sexual assault, aggravated criminal sexual contact, conspiracy to commit aggravated criminal sexual contact, criminal restraint, and hazing for engaging in an act of sexual penetration upon one of the juvenile victims.
NJ.com had previously reported, citing a parent of one of the football team's players, that the hazing involved upperclassmen holding a freshman down on the locker room floor while one of the older players anally penetrated the younger player with his finger. All seven players have been suspended from school indefinitely as a result of their arrests, while Sayreville school district superintendent Richard Labbe canceled the team's remaining games earlier this month.
Labbe has said that based upon an initial report from the Middlesex County prosecutor, he does not believe the coaching staff knew about the hazing. None of the coaches have been criminally charged in connection with the alleged hazing.