Cleveland 'House of Horrors' victim, raped daily for 11 years, now happily married
NEWYou can now listen to Fox News articles!
One of the three women kidnapped and held captive in a Cleveland "House of Horrors" -- where she was raped daily for more than a decade -- revealed in an episode of "Dr. Phil" she is happily married years after her harrowing escape.
Michelle Knight, 36, who now goes by the name Lily Rose, announced the news in an episode set to air April 24, TMZ reported Monday.
"I got really good news for you…Dr. Phil, I'm married!" Knight said as the audience cheered.
Knight said she's been married since May 2015, two years after she was rescued from her captor, Ariel Castro. Her husband's name is Miguel, according to TMZ.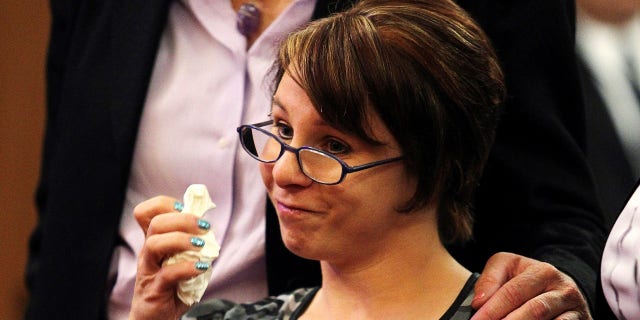 Knight and two other women — Amanda Berry and Gina DeJesus — were chained and tortured by Castro in a Cleveland home he turned into a torture chamber. Knight was kidnapped in 2002, the first of the three women to be taken.
After detailing the horror she experienced in a 2014 book, "Finding Me: A Decade of Darkness, a Life Reclaimed," Knight is set to have another book published about her post-captive life, "Life After Darkness."
Castro was indicted on 997 counts, including kidnapping, rape and two counts of aggravated murder for the termination of another's pregnancy. He was sentenced to life in prison, but committed suicide in 2013 inside his prison cell – after serving only one month of his sentence.