Cigarette helps police nab suspect in brutal stabbing death of neighbor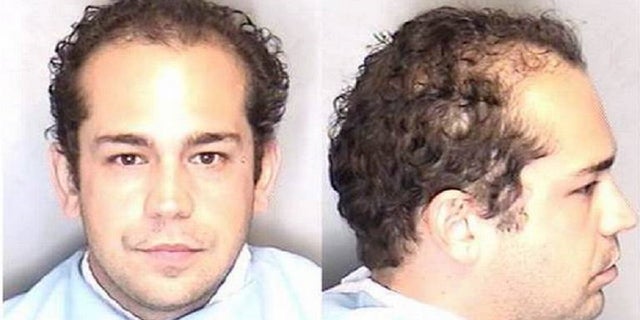 A discarded cigarette helped Illinois authorities track down a man who is suspected of brutally murdering a woman in 2009, police said.
Michael Henslick, 30, was identified as the man charged with murdering 22-year-old Holly Cassano nearly nine years ago, the Champaign County Sheriff's Office said in a news release.
Cassano was found dead in her mobile home in Mahomet, Ill., on Nov. 2, 2009. She had been stabbed 60 times and sexually assaulted, according to police reports.
"I still have problems sleeping because of it," said Toni Cassano, who found her daughter's bloody body that day, the News-Gazette of Champaign reported. "I don't know why. That's my biggest unanswered question."
Since then police said they relentlessly pursued the case, conducting more than 100 interviews and testing "dozens" of DNA samples, the News-Gazette reported.
Authorities used DNA evidence found at the scene of Cassano's murder, online genealogy databases, and public records before identifying Henslick as a suspect, the sheriff's office said at a Wednesday news conference.
Deputies watched Henslick for two days to try to obtain DNA evidence, authorities said. He was eventually seen discarding a used cigarette, which police recovered and sent to a lab for testing. Henslick's DNA matched with the DNA evidence from the crime scene, the sheriff's office said.
Henslick was arrested Tuesday around 6:15 p.m. outside Market Place Mall in Champaign and booked into the Champaign County Jail on a $10 million bond, according to the release.
Champaign County Sheriff Dan Walsh said Henslick had lived in the same mobile-home park as Cassano, attended the same high school for a couple of years, and had mutual acquaintances. He added that Henslick had been in and out of jail several times since Cassano's murder.
Henslick was arraigned Wednesday afternoon and charged with four counts of first degree murder, WAND-TV of Decatur, Illl., reported.