Child, 2, starves to death while mom works overnight as club dancer: police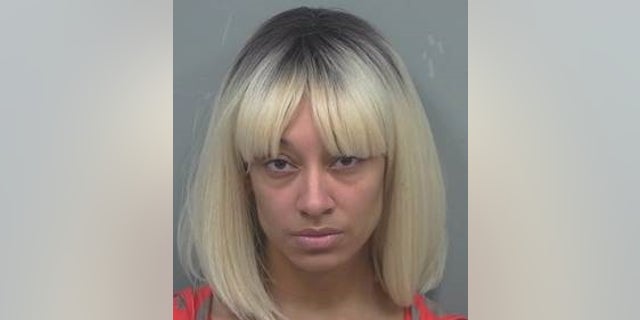 A Georgia mother was accused of neglecting her two-year-old daughter who starved to death while she worked overnight shifts at a club, police said.
Devin Moon, 29, called authorities on Tuesday after discovering her daughter Reygan Moon was "was unresponsive and cold to touch," the Gwinnett County Police Department said.
Reygan, who was one month shy of her third birthday, was already dead when authorities arrived at the scene.
COPS WHO USED COIN FLIP TO DECIDE WHETHER TO ARREST WOMAN FIRED
She told detectives her daughter was born with "medical issues" that prevented the child from gaining weight. An autopsy was conducted on Wednesday and determined the child's cause of death to be neglect from malnutrition. Investigators noted the child was 14 pounds at the time of her death, around half the normal weight of a girl that age, according to the CDC's growth chart.
A further investigation found Moon left her daughter home alone while she worked, police said. Investigators told 11 Alive Moon was believed to be a dancer at a club.
"During the investigation detectives found that she had been leaving the child to go work basically overnight shifts on a regular basis," Gwinnett County Police Sgt. Jake Smith said. "So the [child] really was left at home alone for 10-12 hours most nights."
SAN FRANCISCO TRAIN CONDUCTOR REPORTEDLY WARNS RIDERS TO WATCH 'FOR NEEDLES' AMID 'NEEDLE LITTER' EPIDEMIC
Police said Moon was reported to Division of Family and Children Services by her family. Following the report, Moon stopped talking to her family and relatives said they had not seen the child in about a year.
Moore was arrested and charged with cruelty to children in the first degree and felony murder. As of Friday, court records indicated Moon was being held without bond at the Gwinnett County Detention Center.