Car crashes into South Boston Rite Aid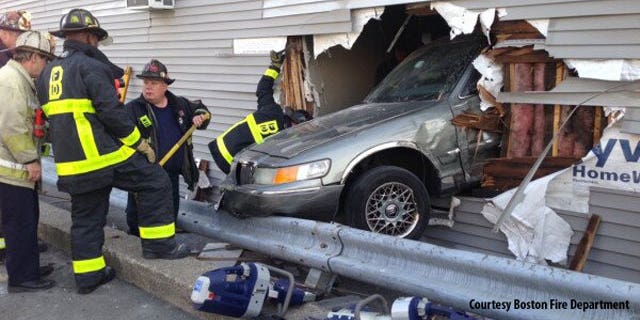 Authorities are on the scene after a car crashed into a South Boston Rite Aid store Saturday.
Two adults were in the car at the time of the crash, MyFoxBoston.com reported.
The driver reportedly was the only victim treated for injuries, according to CBS Boston.
The Boston Fire Department said it responded to the call around 9:30 a.m.
Authorities were waiting for a building inspector to arrive before attempting to remove the vehicle, MyFoxBoston.com reported.