Canadian woman suspected of sending White House a ricin package pleads not guilty
The suspect was arrested Sunday at the New York-Canada border
A Canadian woman suspected of mailing a package containing ricin to the White House last week appeared in court Tuesday afternoon where she pleaded not guilty.
Pascale Ferrier, of Quebec, was arrested Sunday at the New York-Canada border on a charge of threatening the president. Her court appearance was brief and U.S. Magistrate Judge H. Kenneth Schroeder Jr. entered a not-guilty plea on her behalf.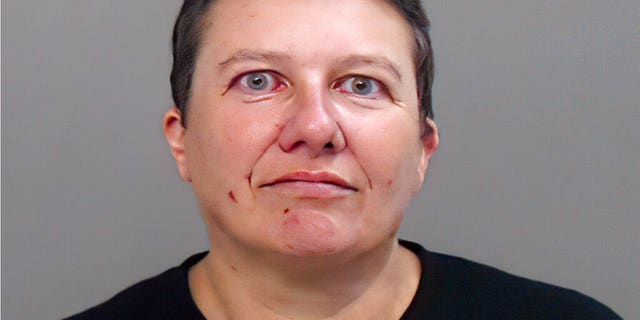 Ferrier, who wore a tan jail jumpsuit, had her hands in cuffs and a chain around her waist. A blue mask covered much of her face as she spoke only briefly to answer the judge's questions.
Through an interpreter and her attorney, she also asked for an identity hearing — which would compel the government to prove that she is indeed the person for whom the arrest warrant was issued — and a probable cause hearing for the government to prove there is sufficient cause to proceed in the case. The judge ordered her held without bail.
QUEBEC TOWN ASBESTOS PAUSES NAME CHANGE PROCESS AFTER CITIZEN COMPLAINTS
Her attorney, Fonda Kubiak, said Ferrier was exercising her rights to those hearings, which were scheduled for Monday.
"She has a presumption of innocence and that'll be pursued further after today," Kubiak said outside the courthouse.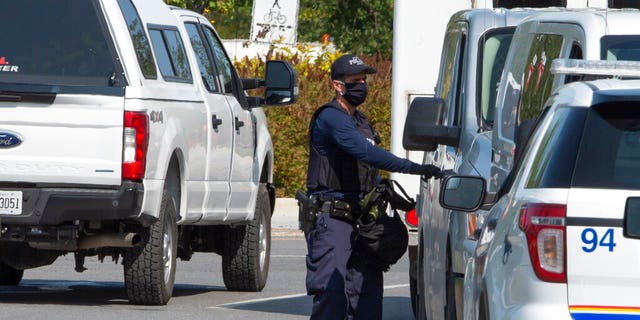 The package, postmarked from Canada and addressed to the White House, was sent sometime last week and intercepted at a mail sorting facility on Friday. It included a letter that included disparaging remarks about the president, according to an FBI affidavit filed in the case.
During the investigation, the FBI discovered that six additional similar letters appeared to have been received in Texas in September and also had stamps indicating that they'd been mailed from Canada, according to court papers.
Those letters "contained similar language" to the letter that was sent to Trump and were sent to people affiliated with facilities where Ferrier had been jailed in 2019.
Investigators also matched Ferrier's fingerprints from four of the letters, the complaint said. In Facebook and Twitter posts in September, Ferrier also wrote threatening messages against the president and used similar wording as she did in the letter, according to the document.
'DARKNET' OPIOID TAKEDOWN NABS 179 SUSPECTS WORLDWIDE AND $6.5M SEIZED, DOJ ANNOUNCES
When she was arrested Sunday while trying to enter a border crossing in Buffalo, Ferrier told Customs and Border Patrol agents that she was "wanted by the FBI for the ricin letters," the complaint said. Officers found a loaded gun in her waistband and said she was also carrying a knife.
Ferrier was booked into the Hidalgo County jail in March of 2019 on two charges of unlawfully carrying a weapon and one charge of tampering with government records, according to online jail records. Ferrier is listed as living in Quebec and was released in May of last year. The records state the charges against her were ordered dismissed.
CLICK HERE TO GET THE FOX NEWS APP
Ferrier immigrated to Canada from France and became a Canadian citizen in 2015, according to her Facebook profile.
Justin Taylor, a cousin in Texas, confirmed she was originally from France. He said she has extended family in Texas and was looking at possibly moving there after driving to Texas in her RV. Her called her arrest very surprising. "A very nice lady, very warm and kind," Taylor said.
The Associated Press contributed to this report.