Canada man gets prison time for smuggling guns in library on border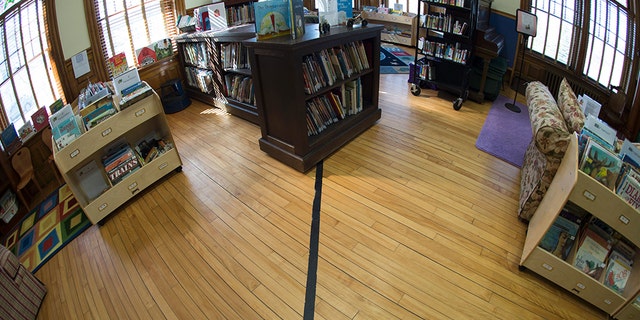 The Haskell Free Library and Opera House in Derby Line, Vt. is famously intersected by the U.S.-Canada border. For one career criminal, it was the perfect place to commit a crime.
Alexis Vlachos, of Montreal, Canada, was sentenced Tuesday to more than four years in prison for smuggling 100 firearms through the bathroom at the library.
The 41-year-old man led a three-man operation that brought weapons from licensed dealers in Florida to Vermont between July 2010 and April 2011.
His co-conspirators would arrive at the library and hide a backpack containing the handguns in a trashcan in the bathroom before leaving, VT Digger reported.
Vlachos, who was already in the library from Quebec, then would grab the backpack of guns stashed in the bathroom and walk out of the library.
While the exit is in Vermont, he would just cross into Canada without ever stopping at a border checkpoint, Seven Days reported.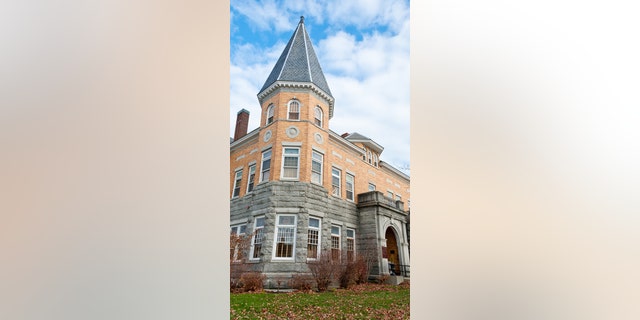 Court records showed he sold many of the guns in Quebec.
"The crescendo of the smuggling scheme was in April 2011 when the defendant himself hiked across a remote section of the border near Wallace Lake in Vermont with about 34 handguns in a backpack," Assistant U.S. Attorney Joseph Perella, the prosecutor, wrote in a filing, according to VT Digger.
"The defendant also played a critical role in selling many of these firearms, often for a hefty price in Canada," Perella added. "The serial numbers of the firearms were obliterated before they were sold."
Canadian authorities nabbed Vlachos in February 2015 – with a hockey bag full of smuggled cartons of cigarettes.
Vlachos admitted earlier this year to smuggling guns into Quebec and pleaded guilty to charges of conspiracy and unlawfully exporting handguns from the United States to Canada.
In federal court on Tuesday, Vlachos said he a changed man and that greed led to him his criminal career. But he said that it was all behind him.
"I was blinded by easy money, greed, selfishness and opportunism," Vlachos told Judge William Sessions III, Seven Days reported. "Definitely, I'm not the same person."
He apologized for violating "the trust ... of our two great nations."
While prosecutors sought a sentenced of 104 months behind bars for Vlachos – one month for every smuggled firearm – the judge ultimately ruled on a 51-month sentence.
Vlachos will likely receive credit for the 43 months he has been in custody since he was arrested in Canada prior to his extradition to the U.S.
The Associated Press contributed to this report.