Campers recall previous shootings at California site where renowned scientist was killed
The California campground where a renowned 35-year-old scientist was shot dead next to his two young daughters is no stranger to gunfire, campers said Monday.
Previous accounts of gunfire at Malibu Creek State Park in Calabasas emerged as authorities tried to piece together clues into the murder of Tristan Beaudette, a chemist for the pharmaceutical company Allergan. Witnesses told the Los Angeles Times that shots have been reported at the site.
James Rogers, a wildlife biologist, was hiking in Tapia Park, just south of Malibu Creek State Park, in November 2016 when he was hit by birdshot. He told The Times he needed surgery to remove the pellets that had struck him in the arm that day.
"I heard a loud bang and then felt a burning sensation in my arm and fell to the ground," he said. "Before I could look at my wound I did a quick check of the perimeter and I saw nothing."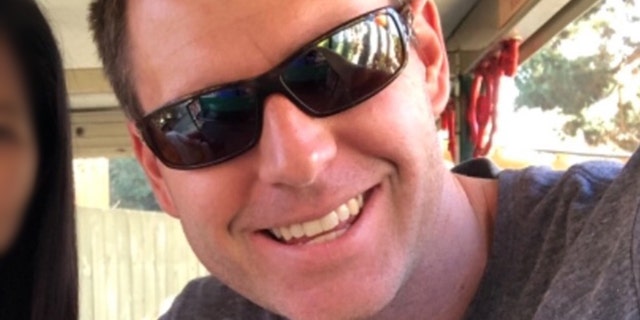 Rogers said he didn't realize how serious his injury was until he got to the hospital. He said he believes he was shot at close range. He said he was shot about 200 yards from Malibu Canyon Road.
He said there had been no real progress in the shooting investigation and he's concerned the shooter may have gotten sharper over the last couple of years.
"I was told by those working out there, there have been several other shootings," Rogers told the paper.
Meliss Tatangelo said she was camping in her Honda in January 2017 when she heard a loud noise early in the morning.
She didn't immediately go outside, but when she and another camper investigated, they discovered what she believed to be a shotgun round in the back of her car, according to the paper. She said she believes the round was fired from about 20 feet away.
"I heard a loud bang and then felt a burning sensation in my arm and fell to the ground."
Beaudette, of Irvine, was bleeding from a chest wound when deputies found him in a tent early Friday at the campsite. Authorities said Beaudette was shot once in the upper torso.
Investigators know about the shooting reports and have begun reviewing them but have no evidence that links the previous shootings to Beaudette's murder, Los Angeles County Sheriff's Lt. Rodney Moore said.
"The theory we are working with is he was shot inside the tent," Moore said. "The children were inside the tent too."
Beaudette is remembered as a devoted father who "found true joy" in his life with his children.
"The grief and trauma this loss has caused our close-knit family is indescribable," a family statement read.
Malibu Creek State Park was closed Monday as officials investigate the murder.
Fox News' Rob Gearty contributed to this report.