California woman attacked by shark 'fighting for her life,' mother says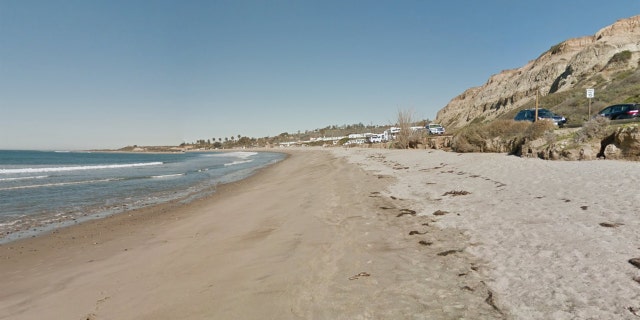 A woman who was bitten by a shark while swimming off of Camp Pendleton's San Onofre State Beach in California is now "fighting for her life," according to her mother.
Leeanne Ericson was swimming in a surf break when the shark bit into her thigh on Saturday evening. Witnesses helped bring her to shore and slowed the bleeding before she was airlifted to Scripps Memorial Hospital in La Jolla, officials told the Los Angeles Times.
SHARK ATTACKS PERSON AT CALIFORNIA'S SAN ONOFRE STATE BEACH
But the injuries Ericson sustained in the attack will make her recovery a lengthy one, her mother wrote in a GoFundMe page.
The shark "tore her right back leg from her glute to her knee. The Doctors also say that she drowned when the shark pulled her under," Christine McKnerney Leidle wrote.
SHARK MAULS TRAINED SHARK-SPOTTER BODYBOARDING OFF FRENCH ISLAND
"She's now in Scripps Memorial Hospital fighting for her life. She is a single mom with three young children who depend on her," the mother wrote.
Several surgeries to repair her thigh are also possible.
The beach was shut down after the attack and officials are preparing to extend the ban.
"We've closed the beaches in the geographic proximity to the attack," Todd Lewis, the Central Sector superintendent for California State Parks' Orange Coast District, said after the incident.
"It appears that the lifeguards at Camp Pendleton are recommending that the beach remain closed for another 24 hours. If they make that final determination, we will follow suit."
Camp Pendleton had installed guards on Sunday to prohibit visitors from the water.