California teen was involved in romantic relationship with 'good friend' he fatally stabbed, police say
A California teen accused of fatally stabbing his friend was involved in a romantic relationship with him before the deadly incident, investigators said Friday.
The 16-year-old suspect was arrested on suspicion of stabbing Jeremy Sanchez, 17, multiple times then leaving his body in a riverbed in South El Monte, the Los Angeles Sheriff's Department said.
The teen, who hasn't been identified, led a search party for Sanchez's body, police said. He was part of a group that Sanchez's father formed to search for the teen after he didn't show up to school.
"The person who killed him is the one who said, 'Look there he is,'" Los Angeles Sheriff's homicide Lt. John Corina said.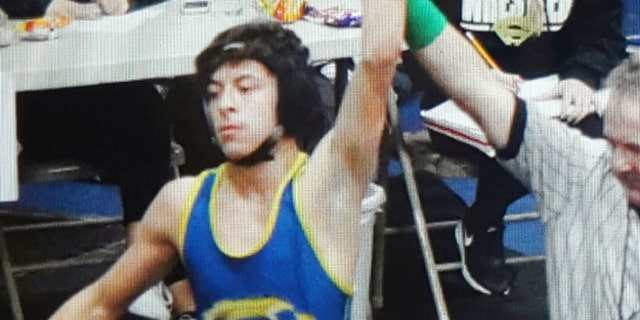 Friends of Sanchez told FOX11 Los Angeles that Sanchez was bisexual. Police said the suspect and Sanchez were "very good friends."
Corina said Sanchez was the suspect's boyfriend, but reportedly was seeing someone else and wanted to end their relationship, according to the San Jose Mercury News.
Sanchez was remembered as a star high school athlete who was on the El Monte Union High School football and wrestling teams. He was a popular student athlete and his death sent shockwaves throughout the school community.
"Jeremy was a very respectful kid, very outgoing, and always had a smile on his face," his wrestling coach Ray Castellanos said. "I'm devastated. It's not supposed to be this way."
Briana Amigon, one of Sanchez's cousins, setup a GoFundMe page to support his family.
"We have no words to describe the grief that their family is experiencing right now," Amigon wrote on the page.
The Associated Press contributed to this report.