California school's Ferguson 'grief' sessions blasted by former regent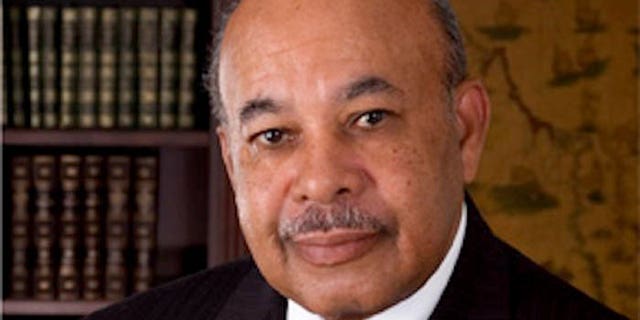 University of California-Irvine missed out on a true teachable moment last week when it offered up psychological counseling instead of legal lessons for students in the wake of the Ferguson grand jury decision, according to one outspoken former regent.
Following the decision, in which a grand jury declined to indict Ferguson, Mo., Police Officer Darren Wilson in the fatal shooting of Michael Brown, the school sent a notice to students offering help with "healing, grieving and support" at the school's counseling center.
"If they really wanted to have a teachable moment of understanding the facts of the case as they were presented to the grand jury, that would be one thing," said Ward Connerly, who was a member of the University of California's Board of Regents from 1993-2005. "But this isn't about processing facts. It's about processing the emotions of what you have been told about the case."
Connerly noted that the grand jury arrived at its decision after hearing from witnesses who said Brown, who had moments earlier been caught on surveillance video robbing a store, tussled with Wilson through his squad car window, then later charged at him.
[pullquote]
Having a counseling session to "process" the decision, with the help of UCI Counseling Center Senior Staff Psychologist Dr. Vivian Tamkin and UCI Counseling Center Post-Doctoral Fellow Dr. Milo Dodson, was a tacit endorsement of a version of events rejected by the grand jury, Connerly said.
A school spokeswoman defended the session, which took place Nov. 25 and drew about 80 students and faculty members.
"On Tuesday afternoon, UC Irvine's counseling center offered students an opportunity to talk through their feelings about the Ferguson grand jury's decision in a constructive space," Laura Rico said in an email. "UC Irvine hosts many targeted co-curricular activities for students, which in no way detract from studies, including any instruction students may receive on the law. The UCI counseling center's goal is to provide outreach and support in many formats. This facilitated discussion of a high-profile event is one way to do just that."
Connerly, who is now chairman of the American Civil Rights Institute, was skeptical that students in California needed specialists to help them cope with the case.
"What's surprising to me is how individuals 2,000 miles away can somehow get really emotionally attached to this verdict, which leads me to believe it is somewhat make-believe," Connerly said. "The notion that they can get all riled up to the extent that they need psychological help is really pushing the envelope."
One academic who agrees with Connerly is Mike Adams, a conservative author and associate professor of criminology at the University of North Carolina–Wilmington. Adams said the sessions lent "credence to a discredited version of events.
"Our universities are supposed to be dedicated to the pursuit of truth, not to the intentional promotion of falsity," he said. "In this case, a Cross Cultural Center is actually inhibiting cultural understanding by seeking to resurrect a discredited narrative."