California parents of teen who made 'terrorists' video raise thousands of dollars to sue school district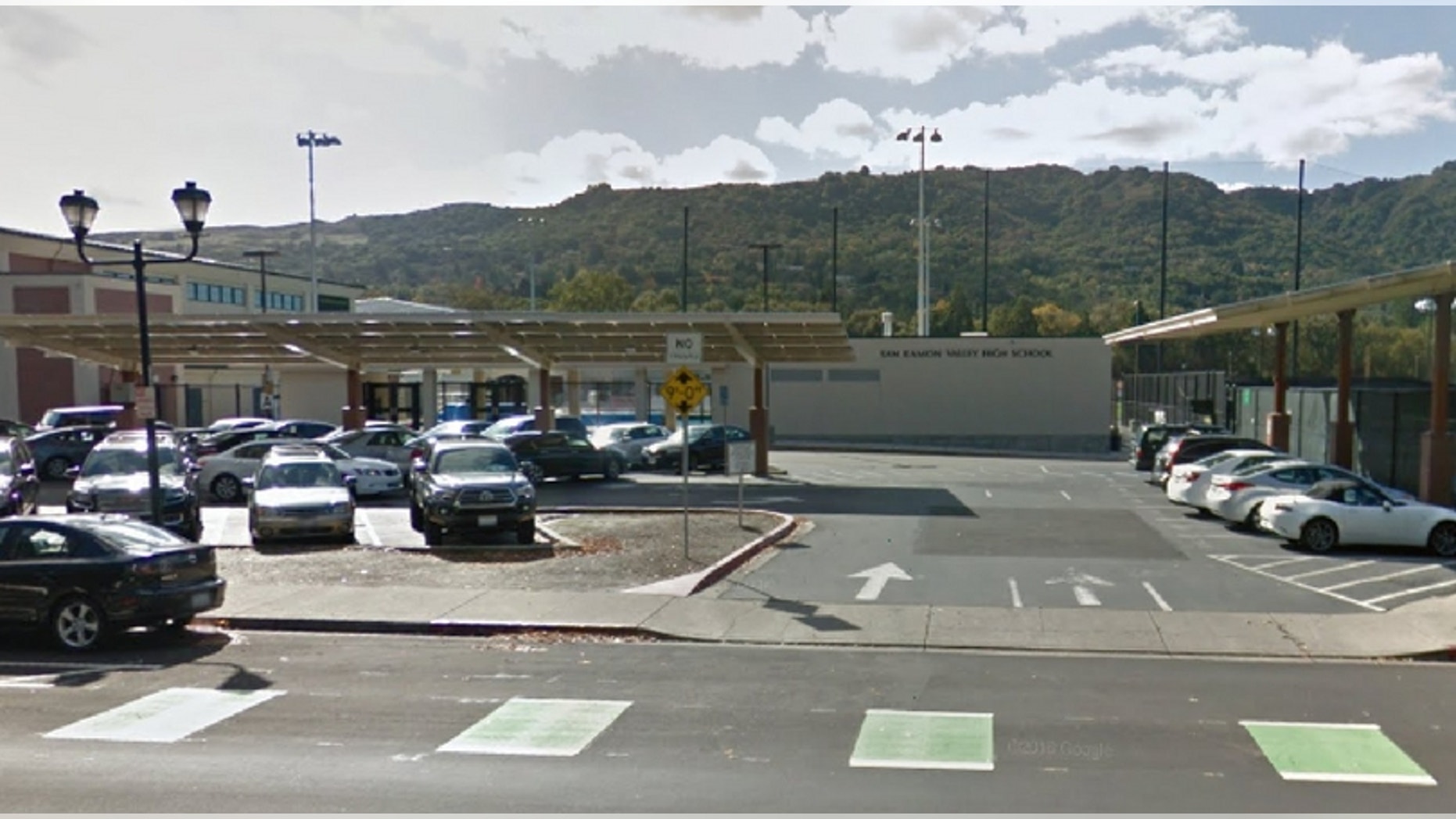 The parents of a teen who made a controversial student campaign video allegedly showing Muslim "terrorists" have raised more than $25,000 to sue the school district, claiming officials allowed people to portray their son as a "racist."
More than 380 people donated to Leilanie and David Yu's GoFundMe campaign six days after the fundraiser launched. The campaign surpassed its $25,000 goal by nearly $1,000 as of Thursday.
The Yu family plans to use the fund to sue the district for violation of First Amendment rights, due process and sharing private school records and information, D. Gill Sperlein, the family's attorney, told East Bay Times.
Elizabeth Graswich, a spokeswoman for the San Ramon Valley Unified School District, told Fox News on Thursday the district does not have a comment on the fundraising campaign.
CALIFORNIA HIGH SCHOOL CONTROVERSY OVER STUDENT CAMPAIGN VIDEO SHOWING 'TERRORISTS'
Yu's son caught nationwide attention earlier this year after he made a video with friends at San Ramon Valley High School in Danville that showed some of them dressed as "terrorists" while holding fake guns. In the video for his student body president campaign, the teen pledged to protect his fellow classmates from ISIS fighters if they were attacked.
The school district stripped the teen of his title as president in May, but reinstated it after his parents planned to file a lawsuit. However, the Yu family claimed the school district ignored them for days until they filed a formal complaint. They said the teen suffered major repercussions after the incident.
"Three assistant principals harassed our son and employed intimidation tactics. He was interrogated during his lunch time without food or water," the Yu family said in a statement on the GoFundMe page.
The parents also said the video was intended to be a "James Bond type parody" and that their son immediately removed it when he found out some people were offended by it.
STUDENTS' TRUMP SHIRTS ALTERED IN HIGH SCHOOL YEARBOOK
But the school "unfairly punished" their son, they said. The teen also allegedly lost job and volunteer opportunities because his character and reputation was degraded.
"They unapologetically stole his education from him," the parents wrote.
"No child should ever have to endure this institutional bullying that the school system is allowing to happen," the statement read. "No family should ever have to suffer the dreadful experience of being vilified on social media."
Sperlein also added that the school failed to protect the teen from being labeled as a "racist" among the public.
A spokeswoman for the school district previously sent Fox News superintendent Rick Schmitt's letter to parents saying the district "cannot comment on the specifics related to a student's education." He added that officials did not deem the video as "hate speech" and urged "members of the public who have not seen the video not to make assumptions."