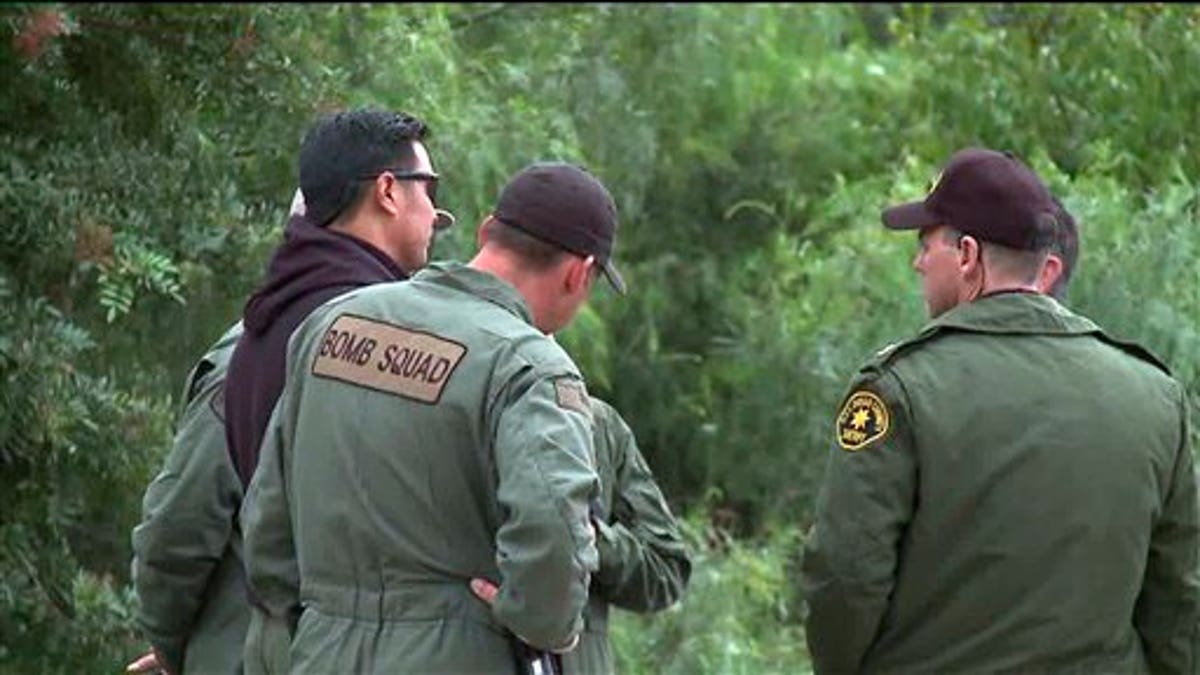 ESCONDIDO, Calif. – Explosives experts have pulled out of a northern San Diego County home with a large quantity of bomb-making materials because it's too dangerous.
The Sheriff's Department says "proactive operations on site have been suspended" and local, state and federal explosives experts are making plans to re-enter the home and remove hazardous materials.
No further action is expected until Dec. 1, at the earliest. Investigators say there is no immediate danger to the community.
Among other things, bomb technicians found what is believed to Pentaerythritol tetranitrate, or PETN, which was used in the 2001 airliner shoe-bombing attempt as well as in last month's airplane cargo bombs.
Fifty-four-year-old George Djura Jakubec is in jail after pleading not guilty on Monday to running a bomb factory at his home.