'The Purge' Halloween party at California nightclub ends in gunfire, several wounded, police say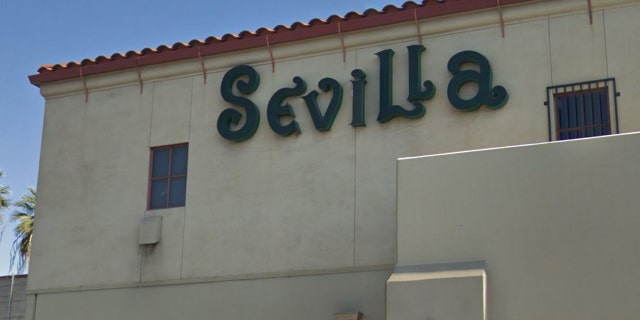 A California nightclub's Halloween party based on the horror franchise "The Purge" ended in a mass shooting early Monday, police said.
Officers responded to a report of gunfire inside and outside the Sevilla Nightclub in Riverside at around midnight, police said in a statement. Responding officers found two gunshot victims upon arriving at the scene. Another five people showed up to local hospitals for "gunshot injuries."
None of the injuries suffered in the shooting were considered life-threatening, Riverside Public Information Officer Ryan Railsback said in a tweet.
Investigators believe the shooting may have started after a fight inside the nightclub, Railsback told KTLA.
"People started falling to the ground, and I thought people were fighting or dancing at first," one unidentified witness told CBS Los Angeles. "And I turn around, and then people started shooting and then I ran behind the bar…I heard automatic gunshots, there was like 10 in a row."
Detectives with the Robbery-Homicide Unit, Gang Intelligence Unit and technicians from the Forensics Unit were involved in the investigation, police said.
There were no suspects immediately identified.
Team Trust Entertainment Group promoted the event on several social media sites. An Eventbrite invitation dubbed the party as "THE PURGE AT SEVILLAS." Other promotions billed the party as "The First Purge."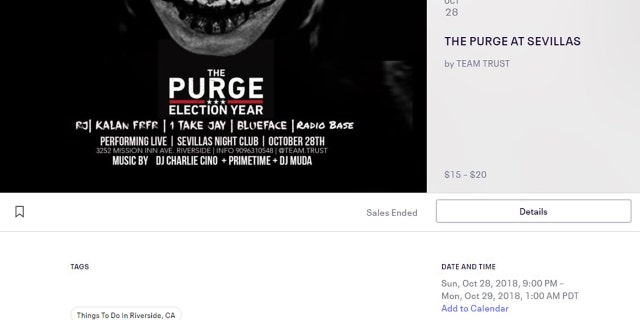 The group also promoted a "Nightmare on Elm Street" costume party at the venue.
Several DJs were set to perform at the party as well.