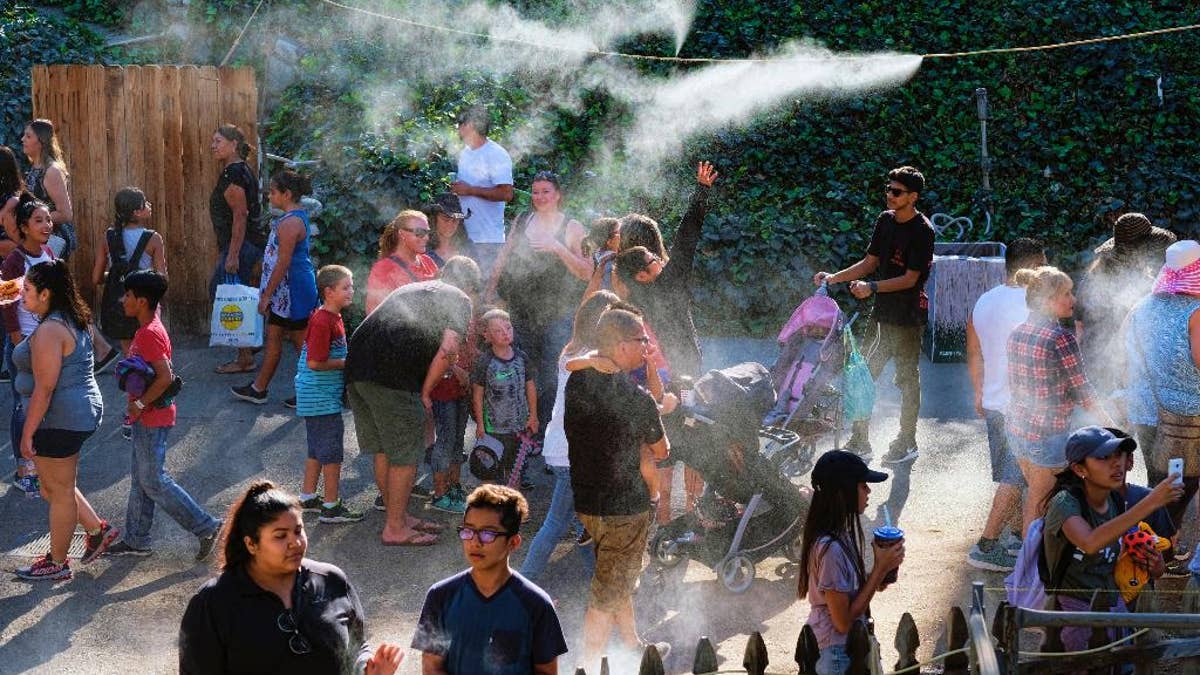 LOS ANGELES – Soaring temperatures and dry, gusty winds led forecasters to warn again about potential wildfires as California sweltered under an autumn heat wave Monday.
"Humidity is dropping below 10 percent. That is very critical when it comes to fire danger," said meteorologist Eric Boldt at the National Weather Service in Oxnard.
Across Southern California, red flag warnings of explosive fire conditions were in effect through the afternoon as the first major Santa Ana winds of the season brought 30 to 50 mph gusts across the mountains and coastal valleys.
Forecasters said the winds could down tree branches and power lines and make driving difficult, especially on mountain roads.
A high pressure ridge would be accompanied by temperatures in the 80s and 90s in coastal areas and triple-digit heat in inland areas, the weather service said.
Several parts of the state saw record-breaking heat on Sunday as temperatures ran 10 to 25 degrees above normal for this time of the year. A record 104 degrees was set in Camarillo, about 47 miles northwest of Los Angeles, beating the old record of 102 set 38 years ago.
San Francisco had a high of 98 degrees Sunday and temperatures in the Bay Area were in the 80s and 90s on Monday.
Restaurant cook Armondo Angel said he couldn't sleep early Monday because it was so hot in his San Francisco apartment — as he braced for work later Monday in a hot kitchen.
"We went to take a shower and five minutes after, and we are sweaty," he said while shopping for produce.
For a second straight day, the Bay Area Air Quality Management District issued a Spare the Air Alert asking residents not to drive because of smog.
North of San Francisco, crews battled a wildfire in rural Sonoma County in nearly 100-degree heat. The fire, which broke out Sunday morning near Cloverdale, spread to more than 2 square miles and forced some residents to evacuate, state fire officials said.
"With very dry fuels already in place, extreme fire behavior and rapid growth will be likely with any fire ignition," the weather service warned.
Schools in Coronado, a resort city in San Diego Bay, were on a minimum day schedule Monday. School officials said classes would end at 12:30 p.m. because many of the island's classrooms are not air-conditioned.
The Santa Ana winds were expected to die down by Monday afternoon, replaced by an on-shore flow that could bring cloud cover and lower temperatures.
Boldt said increased moisture later in the week would increase the chances of thunderstorms and lightning that could also increase wildfire risks.