Burn victim who couldn't testify against ex-boyfriend shows her injuries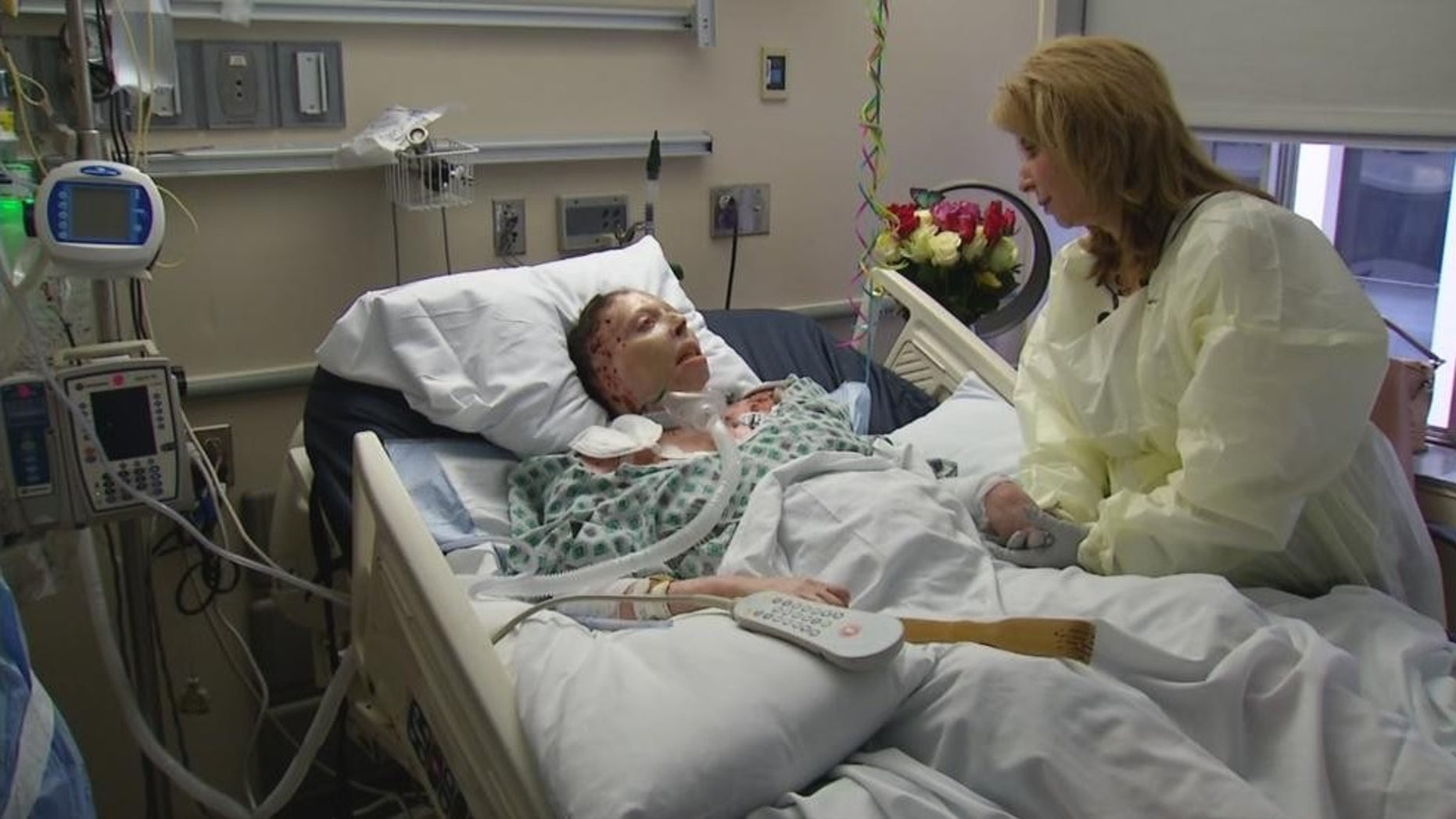 A woman in Ohio who said her ex-boyfriend doused her with gasoline and set her on fire didn't have an opportunity to testify against him -- so she spoke out to local news to show the extent of her trauma.
NYPD ARRESTS MUSLIM GIRL WHO CLAIMED ATTACK BY TRUMP SUPPORTERS
Judy Malinowski was set to undergo her 52nd surgery this week, ABC 6/Fox 28 reported. She spoke to the station after her ex, 41-year-old Michael Slager, pleaded no contest Monday in Columbus to charges including aggravated arson, keeping her off the stand.
The judge sentenced Slager to 11 years in prison for the August 2015 attack.
'AFFLUENZA' TEEN'S DAD CONVICTED OF PRETENDING TO BE OFFICER
Malinowski, 33, described Slager as "pure evil." She said the fire effectively burned off some of her fingers and her ears, with burns covering 80 percent of her body.
She remained in critical condition this week, prosecutor Ron O'Brien said. Malinowski could speak to the news station only in a whisper, saying the burns also damaged her windpipe.
Slager didn't speak in court, and his attorney, Robert Krapenc, declined to comment because he said his client potentially could face more charges in the case. Slager previously told the news station he accidentally sparked the fire while trying to light a cigarette.
Malinowski said she agreed to the plea deal only if he'd face murder charges upon her death. She told the news station that in the future she'd push for stiffer penalties in arson cases that left victims burned or otherwise wounded.
After Slager's plea, the judge found him guilty of aggravated arson, felonious assault and possession of criminal tools.
Supporters set up a GoFundMe page to raise money for the woman's treatment.
Click for more from ABC 6/Fox 28.
The Associated Press contributed to this report.