Burglars ram stolen truck into Louisiana convenience store in ATM heist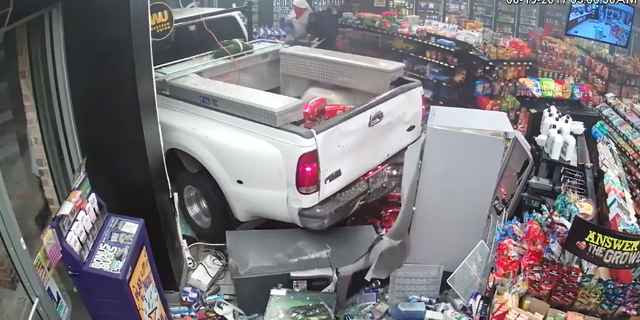 Louisiana police are hunting for several burglars who decided to use a stolen white pickup truck as a battering ram to steal an ATM from a convenience store -- an incident caught on surveillance tape.
Jefferson Parish Sheriff's Office released the video on Tuesday of the white truck plowing into the storefront of Brother's Food Mart in Metairie on Aug. 19, WDSU reported.
Several men were seen jumping out of the vehicle and attempting to pull the ATM off the ground, without success.
The driver then drove the vehicle back into the store, ramming the machine to loosen it up enough for the burglars to dump it in the back of the truck.
Police said this was the second burglary the men carried out, both in the same style. Two men have been arrested and charged with simple burglary, aggravated criminal damage and auto theft in the incident.
The other burglars remain at large, according to police.