Bulk of donations to Massachusetts charity founded by Navy vet reportedly go to telemarketer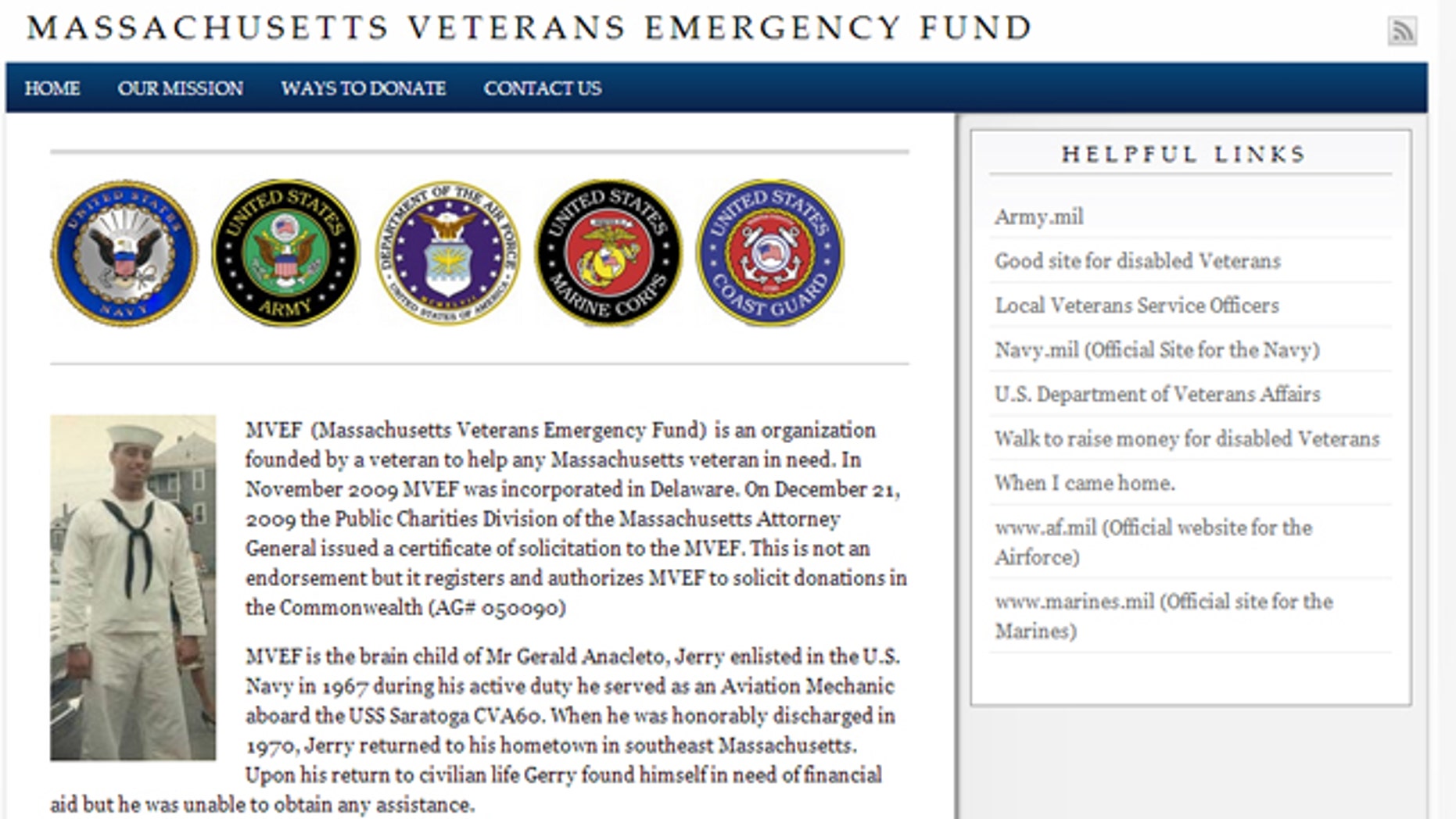 A Massachusetts charity founded by a Navy veteran convicted of kidnapping has reportedly received just 9 percent of the more than $400,000 in donations it raised in 2011 and 2010.
The New Bedford-based Massachusetts Veterans Emergency Fund, founded by Gerald Anacleto, who is also the organization's president, received $40,257 — a small percentage of the $151,736 in 2010 donations and the $317,461 it received in 2011, according to official public filings, Boston television station WCVB reports.
More than 85 percent of donations given to the charity did not go to veterans, but rather to State Wide Marketing, a Fall River-based telemarketer contracted by Anacleto's organization. At least two local police departments have issued warnings about the Massachusetts Veterans Emergency Fund, which is registered to a vacant home owned by Anacleto.
"Get away," the Navy veteran said when approached by a WCVB reporter. "Get away from me."
Anacleto, who declined to identify specific organizations that benefited from his charity, pleaded guilty to kidnapping and conspiracy to kidnap in 1989 and served time in federal prison, the station reports. The crimes were connected to drug smuggling, court documents show.
Several groups, according to Anacleto's website, have received checks since 2009, but the most substantial amount any organization said it had received in those three years was $500. Two groups in the state — the Old Soldiers and the Nam Vets Association — said they had not received a penny from the charity last year.
Anacleto's charity and State Wide Marketing are both legally registered with the state and report directly to the attorney general's office exactly how much of the donations they keep. Telemarketers keep an average of 55 percent of money collected, according to a recent report from the attorney general.
But when Natasha Bellow received a call from State Wide Marketing asking for a donation to Anacleto's fund, she said the person on the phone lied to her about how much of her donation would reach veterans.
"They said 100 percent," Bellow told the station.
Bellow's complaint to Attorney General Martha Coakley was ignored and Coakley reportedly declined the station's requests for an interview.
Michael Cunningham, a veterans' services officer for Milton and Randolph, said Coakley should "absolutely" be doing more to warn the public. Cunningham said he has told Anacleto to stop fundraising using previous methods.
"The last thing I said to him was, 'How do you sleep at night?'" Cunningham told the station. "And he said, 'I sleep very well, sir, thank you,' and he hung up on me."