British man slashed $3M painting belonging to his father at Colorado gallery last year, police say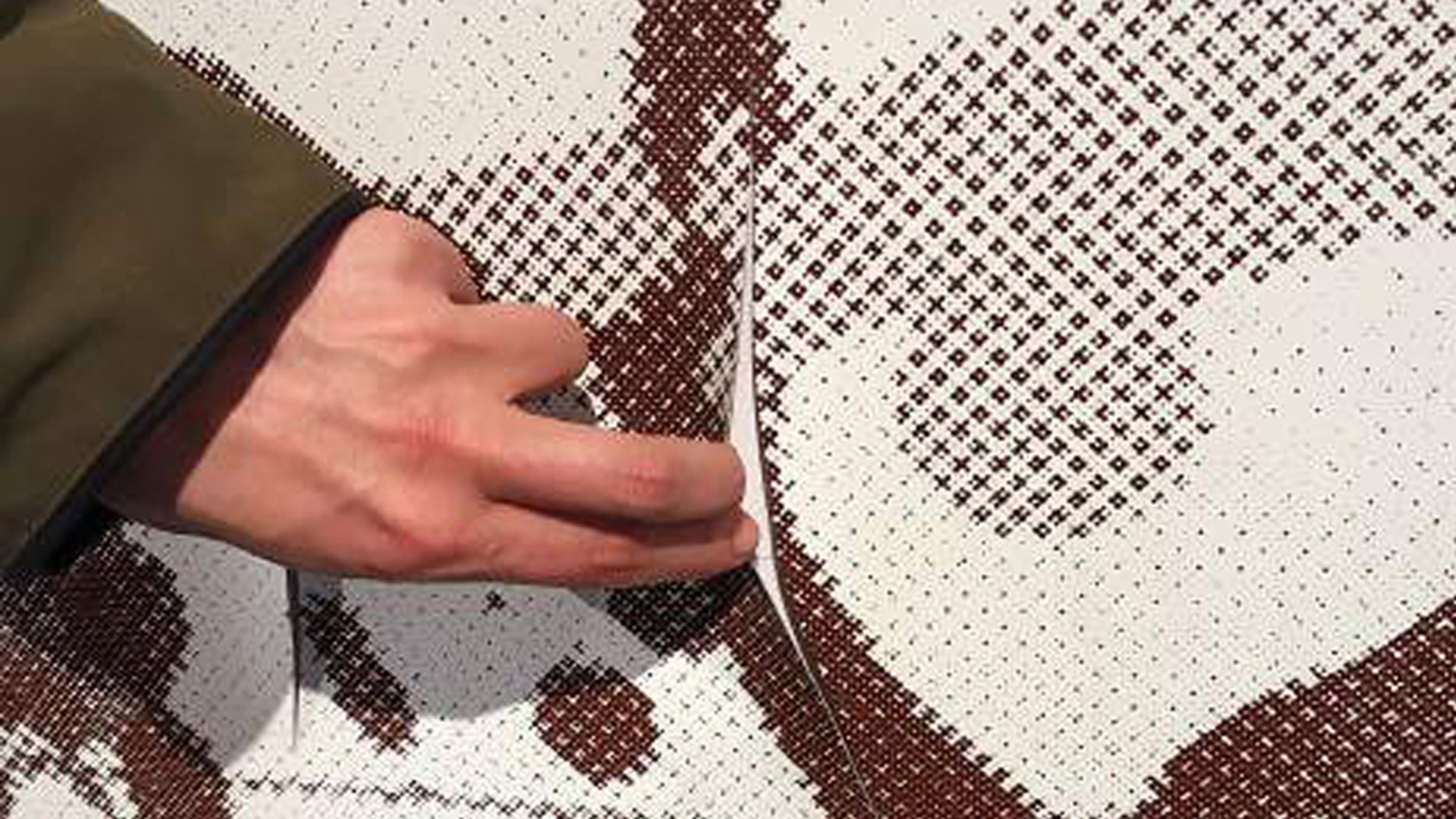 A man who was caught on camera slashing artwork at a Colorado gallery last year was identified as the son of the painting's owner, police said last week.
Nicholas Morley, 40, of Britain, was charged with criminal mischief after he was caught on surveillance footage at the Opera Gallery in Aspen twice slashing a Christopher Wool painting in May 2017, the Aspen Times reported. A motive in the case wasn't immediately clear.
Morley flew from London to Denver under an assumed name the day before he was seen slashing the painting, the Aspen Times reported, citing police records. He flew back to London two days later.
Morley allegedly walked into the gallery wearing black shades, a black hat, black jeans and a full beard, according to the newspaper. Aspen police said Morley used a knife or some sort of "cutting object" to slash the piece twice.
A warrant for Morley's arrest was issued last week.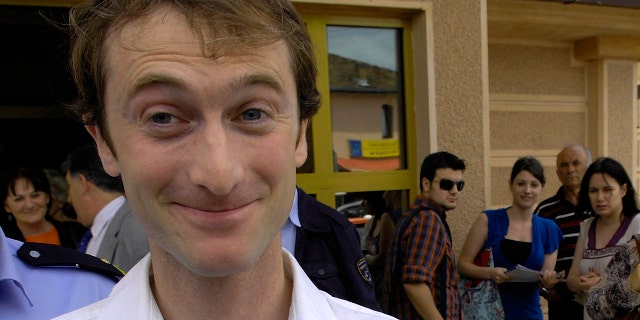 "He is the person charged with directly damaging this painting," Aspen prosecutor Don Nottingham said.
Harold Morley told police that only a few people knew about his connection to the Wool painting – named Untitled 2004 – and that he and his son owned a company that bought and sold artwork out of Barbados, according to the Aspen Times. Morley reportedly changed his story later, telling detectives that his son wasn't a co-owner of the company.
Harold Morley went as far as to tell authorities that neither he nor his son recognized the suspect that was pictured on surveillance footage, according to the newspaper. Morley also reportedly wrote a letter to the gallery asking it to "refute" the Aspen Times story about the slashing.
"In the same vein the police investigation should be calmed down and they be quickly informed that Fallowfield [his company] are very relaxed about the whole affair since Wool is an appreciating asset and the repairs will be all but invisible," Harold Morley wrote in the letter.
Nicholas Morley also sent a letter to the gallery, saying his father's company wasn't going to hold them responsible over the slashing, according to the Aspen Times.
"It would appear possible based on the video footage [and is our judgment] that this was an accident rather than malicious damage," he wrote, according to the affidavit. "[We] kindly suggest that Opera either A: issue a press release that the incident was in fact an accident, or B: issue no further press comments."
Nicholas Morley denied being in the U.S. during the time of the painting slashing, Aspen Detective Ritchie Zah said. Authorities, however, say they tracked Morley's alleged whereabouts that week – from his flight out of London, catching a connecting flight in Minneapolis to Denver and to the business card he allegedly used to rent a car and book a room at a hotel.
Morley was ordered to be held on $50,000 cash-only bond when he's arrested, according to the Aspen Times.