Boy killed in South Carolina school shooting gets superhero-themed funeral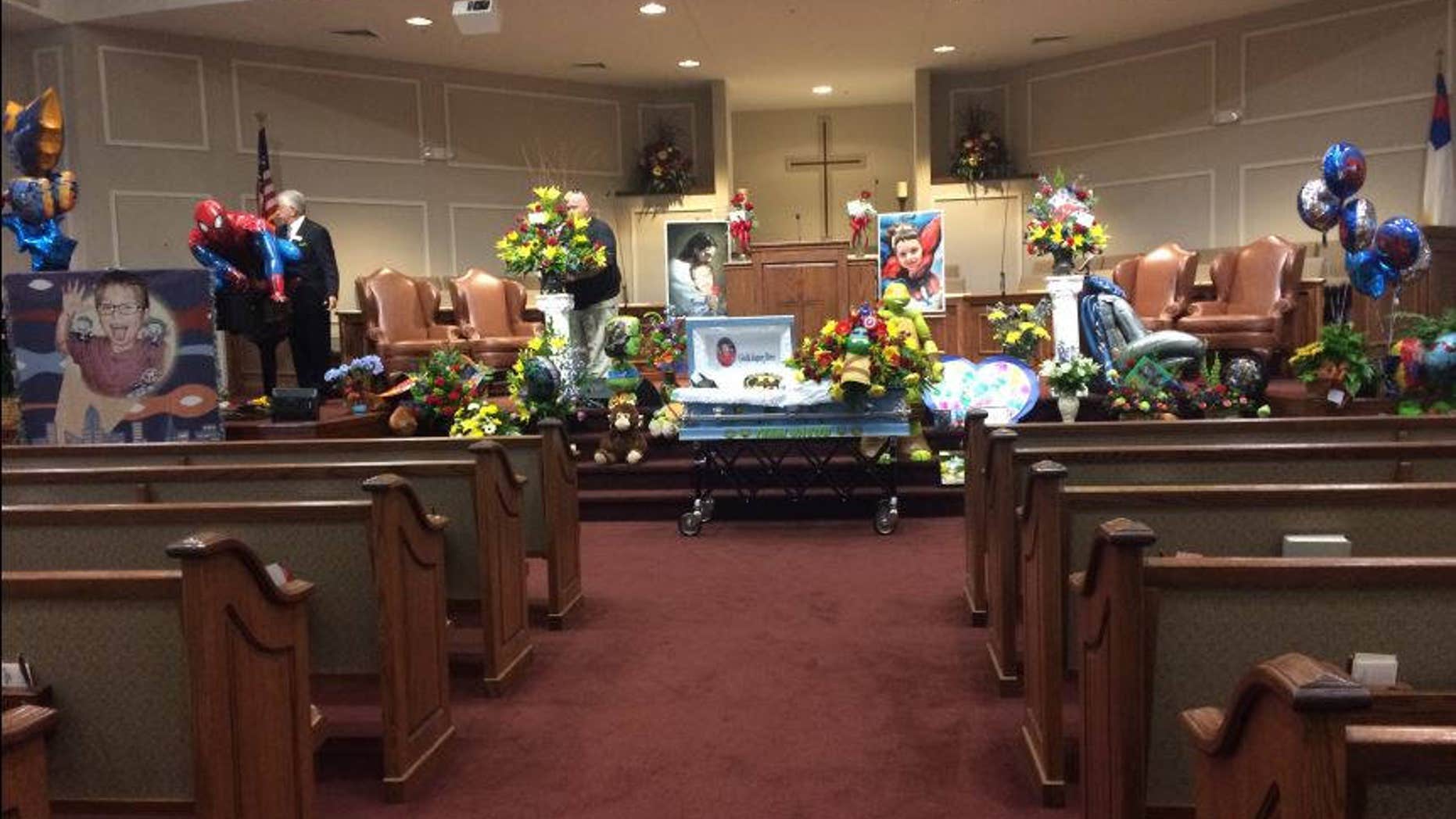 People from Townville, South Carolina, throughout the Upstate, and beyond donned capes, cowls, and superhero-themed clothes on Wednesday to say goodbye to Townville Elementary School shooting victim Jacob Hall.
The six-year-old died on Oct. 1, three days after being shot. The first grader was among three students and a teacher injured in the shooting.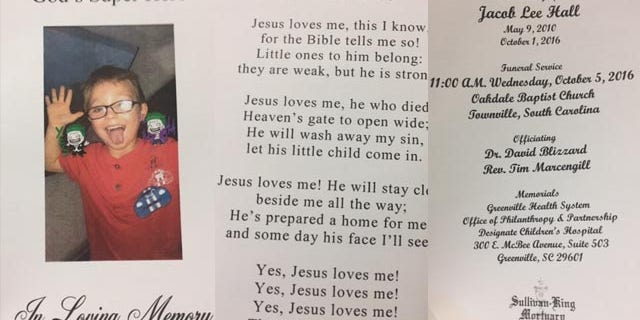 Jacob was remembered during a superhero-themed celebration of life service at Oakdale Baptist Church.
Jacob's mother, Renae Hall, encouraged anyone who wanted to say goodbye to Jacob to wear superhero outfits and attend the funeral for her fallen hero.
Batman and Nightwing from Heroes 4 Higher journeyed from West Virginia, and even brought a special Batmobile, nicknamed the Hope-mobile, to be a part of the service. Batman, a.k.a. John Buckland, said a plaque with Jacob's name and information will be added to a memorial section of the vehicle.
Batman was the first to speak during the funeral. The caped crusader offered condolences to the family and praised the community for coming together and rallying around the victims in wake of the tragedy.
"Out of this community, the world is learning how to do it right, and they're learning it from a six-year-old boy," Batman said.
The comic book hero also told mourners to apply the lessons Jacob offered to their daily lives.
"Let's take what we've learned from Jacob and let it make us a better person."