Border Patrol arrests suspect in deadly Texas hit-and-run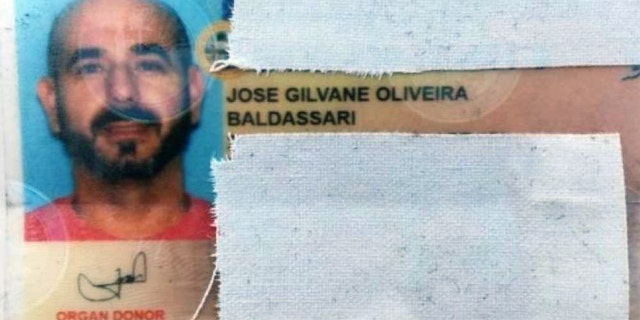 The suspect in a deadly hit-and-run on Interstate 20 in Texas was arrested early Thursday by U.S. Border Patrol agents who suspected him of immigration violations, investigators said.
Jose Gilvane Oliveira Baldassari, 48, faces two charges of manslaughter in connection with Tuesday's crash, which killed two people and seriously injured another person.
It was not immediately clear whether Baldassari was in the U.S. illegally.
According to the Texas Department of Public Safety, Baldassari was driving an 18-wheeler east on I-20 in Midland County when he came upon a traffic jam that had formed as a result of an earlier accident. Investigators said Baldassari failed to stop his truck, triggering a chain-reaction crash that involved four other vehicles.
The victims have been identified as 27-year-old Ricardo N. Silva-Martinez and 42-year-old Bladimir V. Rodriguez. A third victim, 44-year-old Emma Bejarano, was taken to a local hospital with incapacitating injuries, according to NewsWest 9.
DPS said Baldassari bolted from the crash -- and finally was arrested while walking along Texas State Highway 20 in El Paso County, approximately 250 miles from the crash site.
Midland County Sheriff Gary Painter told KOSA that Baldassari was looking for a train that would carry him into Mexico when he was caught.