Border patrol agent who's seen -- and caught -- it all now being forced into retirement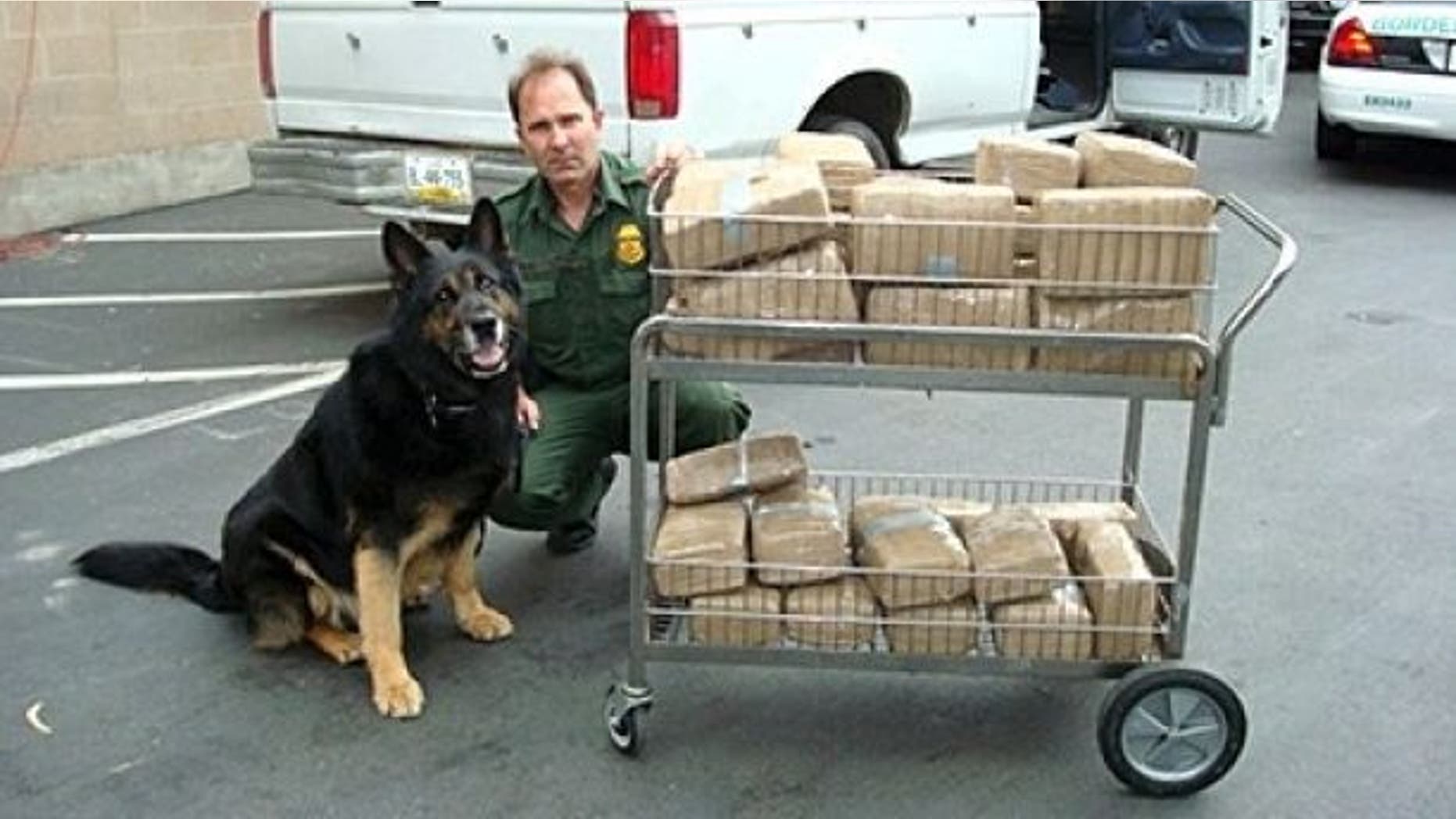 Supervisory Border Patrol Agent Peter Dame has seen – and caught – it all along the the San Clemente corridor of Interstate 5, including mothers smuggling cash to the Mexican drug cartels and secret loads of hidden heroin, cocaine and meth worth massive amounts of money.
Now, despite a White House award and glowing reviews, the 57-year-old Dame faces mandatory retirement on July 28, despite a dire shortage of agents.
Dame's distinguished career involves being a member of the agency's elite SWAT team, BORTAC. But it is the accomplishments of his 10-man highway narcotics interdiction unit that give him the most pride. Since 2014, the unit has seized $16,801,430 in drugs and $722,834 in cash along the I-5 corridor north of San Diego that eluded agents at the Ports of Entry.
It took less than a year for the Strike Team to prove its effectiveness and receive the White House's Office of the Executive President's Land Interdiction Award for 2014, a first for Border Patrol.
Just this month, agents stopped a 21-year-old woman headed southbound with her 18-month-old daughter and more than $11,000 in cash in her car's central console.
"There was a lot more to the story and she did say it was from smuggling, as she had been arrested before for smuggling aliens into the country," Dame said.
And the week before, Dame's team seized $465,302 worth of heroin, cocaine, and meth concealed in a vehicle heading north along the same stretch of I-5.
Now, however, it looks like these hauls were Dame's swan song.
Given the current manpower shortage of nearly 2,000 agents Dame, who put in 27 years with the agency and has no desire to retire, requested an extension to allow him to stay on the job in large part in response to Acting Chief of the U.S. Border Patrol Carla Provost's call for agents to submit requests for exemption from mandatory retirement.
According to a Provost memo distributed June 14 to all chiefs of patrol, the staffing level is dire and options should be explored to mitigate the hemorrhage of agents either through retirement or attrition.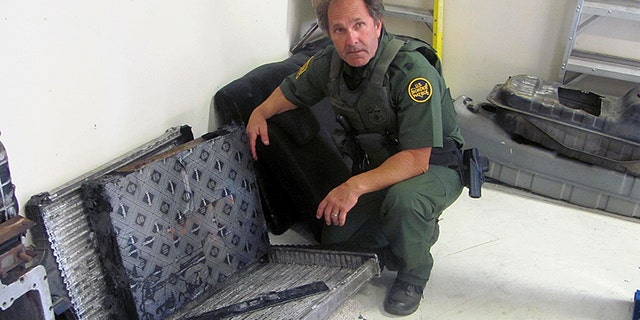 "Due to the U.S. Border Patrol's critical 1,896 shortages and the impact on National Security, we must explore all avenues available to address our staffing levels," said Provost. "A mandatory separation (retirement) waiver is one avenue to ensure we are resourced to successfully secure our borders."
She said the CBP commissioner can approve exemptions from mandatory retirement up to age 60.
"In order to increase the USBP's operational readiness, sector Chief Patrol Agents (CPA) should examine staffing requirements and identify employees approaching their mandatory retirement date within the next year," Provost said in a memo.
"Additionally, CPAs should explore employee interest in staying with the USBP for an additional year beyond their mandatory separation date."
Dame, who followed Provost's recommended policy for a waiver and even received a glowing recommendation from her, was left scratching his head in despair when his request was denied without reason.
FoxNews.com reached out to Provost but was informed she was unavailable.
Review of the waiver requirements do leave much to be interpreted.
"I let Acting Commissioner of the U.S. Customs and Border Protection Ronald Vitiello know I was disappointed in their decision and said the waiver program was a false promise that I spent five months going through," Dame said. "I did send a packet to the White House asking for an Executive Order by priority mail July 5 and have not received a response."
The 5,000 new agents President Donald Trump pledged in an Executive Order early in his tenure apparently will have little impact on bolstering numbers of those tasked with executing one of his primary campaign promises: securing the border.
The consensus among many veteran agents is that between the upcoming wave of retirements, regular attrition rates, and the existing shortage of agents, the 5,000 new agents will barely result in a net zero effect on the staffing.
However, the retirement figures provided FoxNews.com by CBP headquarters do not appear to bear out a crisis. In FY 2016 there were 39 mandatory retirements with only one request for an exemption, which was granted.
"This is another contradiction to attempting to retain people," Dame said. "What would the American people think of a person with my skills not being retained when there is a willingness by me to stay with the Border Patrol and there is a waiver program available for those who would want to stay?"