Body of Tennessee police officer who fell into river found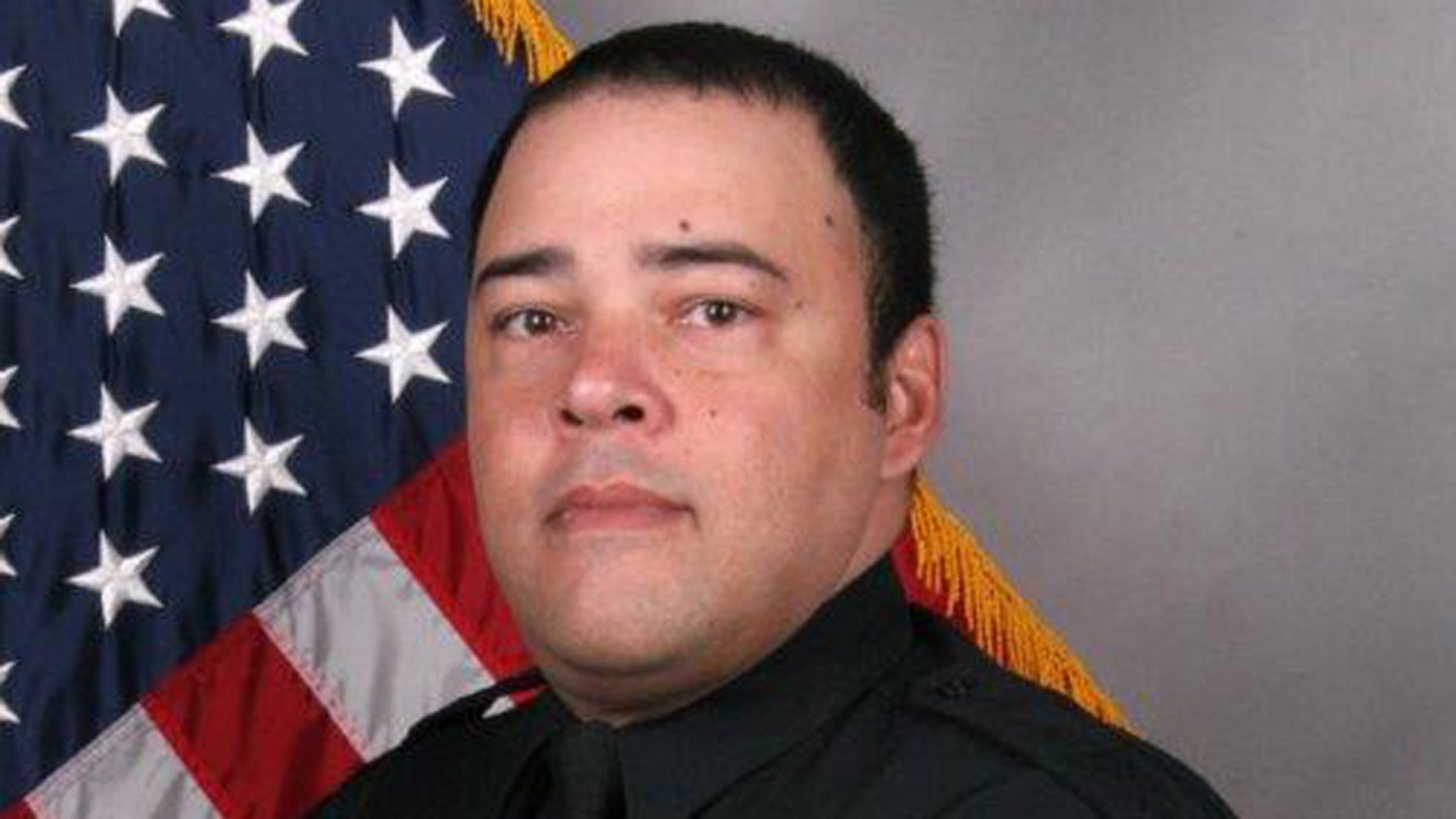 The body of a Nashville police officer who fell into the Cumberland River while trying to rescue a woman was recovered.
The Metro Nashville Police Department confirmed "with heavy hearts" in a tweet around 8 a.m. Thursday that a fire department diver found the body of 44-year-old Eric Mumaw.
Metro Nashville Police spokesman Don Aaron said during a news conference that the officer, an 18-year veteran, was last seen in the river about 50 to 60 yards from a boat ramp.
Aaron says two officers were responding about 4:30 a.m. Thursday to a call about a 40-year-old woman who relatives said was contemplating suicide. He said they found the woman in a car on the boat ramp near the water's edge. Aaron said it appeared that she was about to get out of the car to go with officers when the vehicle went into gear and rolled down the ramp, which ended abruptly under the water.
"The two officers as the car was rolling tried to make heroic efforts to save the woman who was in the vehicle," Aaron said, but both officers ended up falling into the river. One was able to get back to get back to the bank. Aaron said that officer tried to grab the other officer but was unsuccessful.
"There are police officers now looking along the riverbank. There's a helicopter in the air from the police department scouring the riverbank, hoping that we can find our officer," Aaron said. Divers and boats are also searching in the water, which authorities said is very cold.
"We need the thoughts and prayers of the city for this police officer," Aaron said.
He said crews found the woman from the car about an hour later on the riverbank and she was taken to a hospital for treatment.
Metro Nashville Fire Department spokesman Brian Haas said river conditions were brutal, with a fast current on top of cold temperatures.
"It's extremely dangerous for anybody to be in that kind of a situation," he said
The Associated Press contributed to this report.