Body of missing Detroit teen found in lot, key suspect arrested in Ohio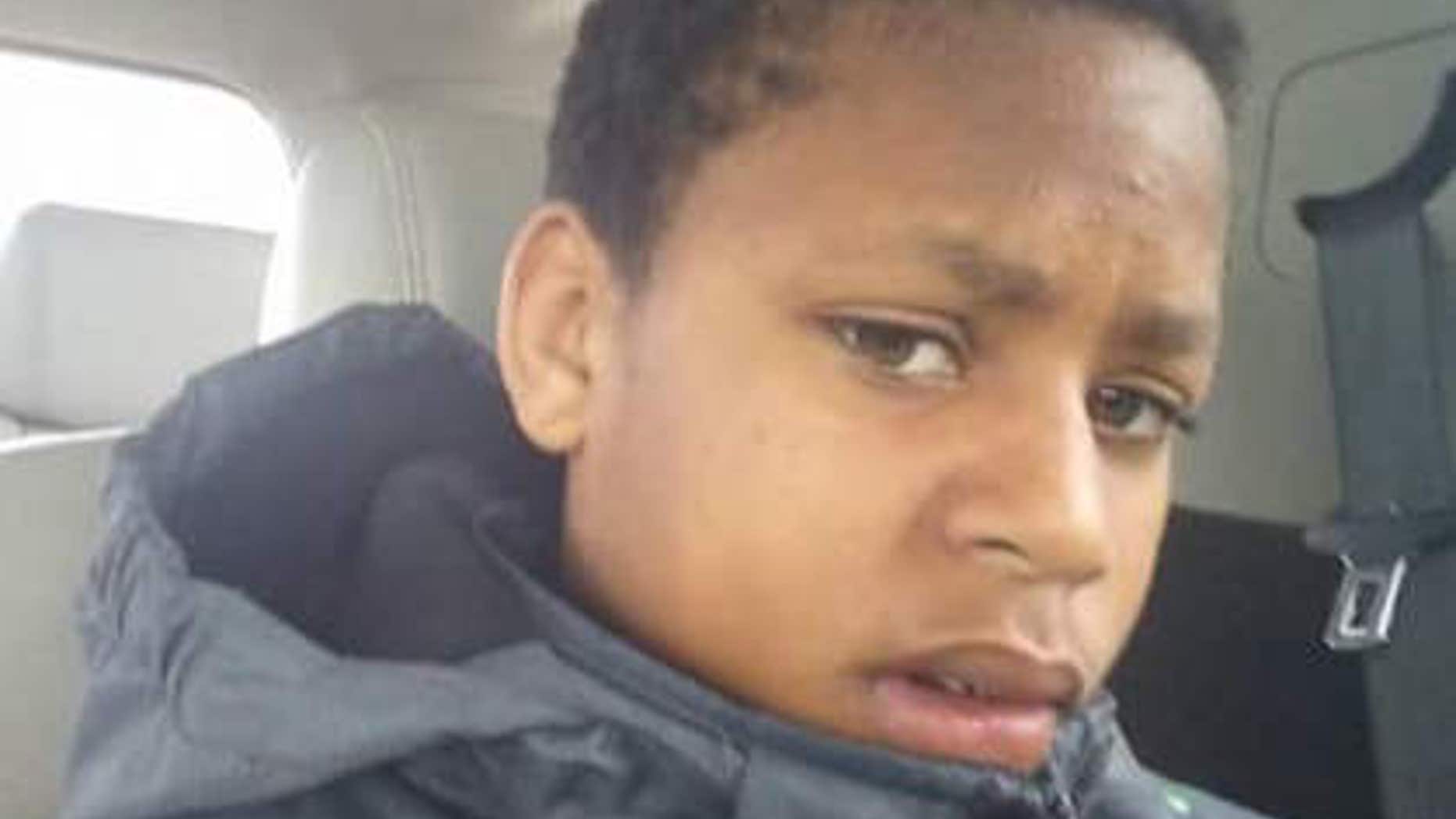 The body of a missing 13-year-old Detroit boy was found in an empty lot on the city's east side Thursday, while police arrested the main suspect in Ohio.
Deontae Mitchell's mother, Crystal Mitchell, identified her son's body and an autopsy is planned for Friday morning, the Wayne County medical examiner's office said.
Detroit Police Chief James Craig offered his "heart and prayers" to the boy's family and called it a "horrific crime."
"We're talking about a defenseless child. An adult male with a gun," Craig said at a news conference earlier Thursday. "Once again, another coward preying on children, and that needs to stop."
The boy's cousin, Raheem Matthews, told police they were riding bikes Tuesday night when they saw an apparently drunken man drop money while urinating outside the market. The cousin said Deontae picked up the money and rode away.
Surveillance video shows the boy being pursued by the suspect, grabbed his arm and forced into a black Chevrolet Impala.
Matthews told Fox 2 Detroit that he tried to help Mitchell but Walker allegedly pointed the gun at him and took the teen. Matthews said Mitchell's last words were "help me."
"This all I'm going to be looking at every day," he said clutching a picture of Mitchell. "It hurts."
Police believe that the suspect was Gregory Walker, 45, of Detroit, who was arrested Thursday with a woman in Toledo, Ohio. Walker hasn't been charged.
Craig noted that police are searching for two more men in the murder of the boy and called the case "very much an active investigation." One of them, a 30-year-old from Detroit, was arrested Thursday in his home; he was not immediately charged. A 51-year-old man still is being sought.
Detroit police were preparing information to present to prosecutors for murder charges, said Sgt. Michael Woody, who added that Walker may have to be extradited to Michigan from Ohio.
Late Thursday morning, police combed through knee- to waist-high weeds and grass in an empty lot behind a vacant one-story building that once housed a men's clothing shop and a tax service.
About three dozen people gathered nearby, some praying for the boy's family, the neighborhood and the city.
Madgrine Jones, 35, cried, saying "the spirit led me here." A security guard at a cemetery, Jones didn't know the victim and is not acquainted with his family, but has children of her own.
"It hurts. It hurts," she told The Associated Press, tears streaming down her face. "Why can't we go back to when people spoke up? We got babies being killed. It's just too much. I pray for the family. I pray for the city. I pray for our kids."
The Associated Press contributed to this report.