'Blurred line': Anti-Israel campus climate leading to bigotry, warn critics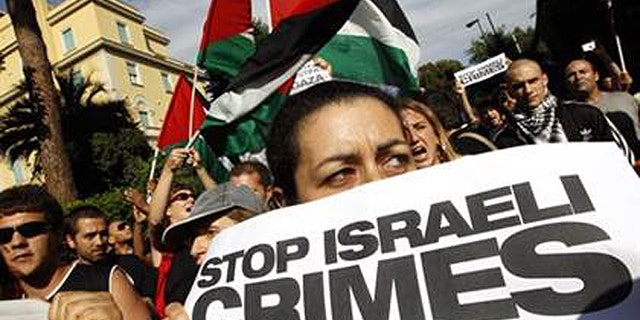 The question stung Rachel Beyda, who, like her inquisitors, was hoping to make her campus – and world – a better place.
"Given that you are a Jewish student and very active in the Jewish community," one member of the Undergraduate Students Association Council said to Beyda as she stood before the board, "how do you see yourself being able to maintain an unbiased view?"
"Being anti-Semitic is not the same as being anti-Israel. However, one feeds the other and the other feeds the one."
Over the next 40 minutes, a humiliated Beyda stood before the board that would eventually confirm her and defended her faith and fairness in an ugly confrontation that ended when a faculty adviser intervened. Alarmed critics say the incident illustrates how increasingly pro-Palestinian college student governments across the country routinely go beyond legitimate criticism of Israel and into the realm of unvarnished bigotry.
Other cases being blamed on the anti-Israel climate on campuses range from well-intended gaffes to clear cases of hate, including one last month in which University of California Davis students punctuated passage of a Jewish State boycott with shouts of "Allahu Akbar!"
Student governments are increasingly embracing the Boycott, Divestment and Sanctions (BDS) Movement, a global campaign attempting to increase economic and political pressure on Israel to pull out of land claimed by Palestinians. The movement has particularly gained steam on college campuses where pro-Palestinian groups such as Students for Justice in Palestine have pushed for their schools to cease doing business with or investing in Israeli companies and properties.
Pro-Israeli groups acknowledge that students are well within their rights to criticize the policies of any government. But they warn that the campus conditions wrought by activists easily lend themselves to hate.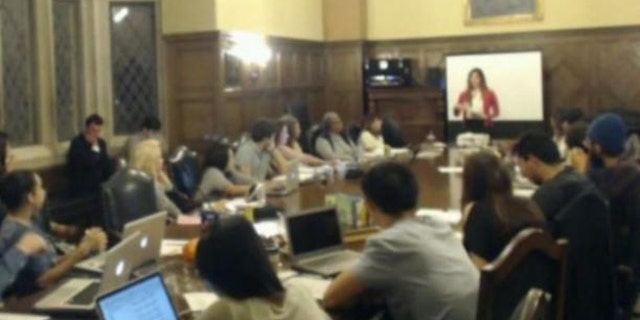 "Being anti-Semitic is not the same as being anti-Israel," Amanda Susskind, the Pacific Southwest Director of the Anti-Defamation League, said to FoxNews.com. "However, one feeds the other and the other feeds the one. They are completely symbiotic. It's something that can lead to driving a wedge between Jewish students and others on college campus."
A recent Trinity College survey found that 54 percent of Jewish-American college students said they were victims of an anti-Semitic incident during the 2013-2014 academic year.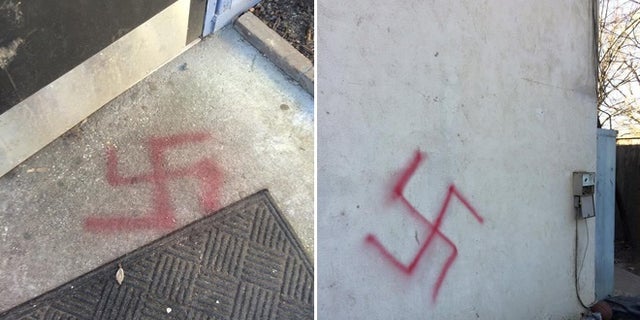 Jewish students at the University of California Davis were heckled with shouts of "Allahu Akbar" last month during a vote on a resolution endorsing divestment. A student leader later tweeted that "Shariah law has come to" the campus, although she later said she was joking. Shortly after the incident, vandals painted swastikas on a Jewish fraternity house at the school.
Last March, Northeastern University suspended members of the campus chapter of SJP after years of alleged anti-Semitism that included repeated calls for the destruction of Israel, a 2011 disruption at a Holocaust Awareness Week event and the defacing of a statue of a Jewish donor and trustee of the university.
The SJP chapter at Vassar College, in Poughkeepsie, N.Y., was under investigation by the administration last June, after one member posted a slew of anti-Semitic images on the group's social media pages. One post in particular that drew the ire of Jewish groups on campus was an old Nazi propaganda poster on the SJP Vassar's Tumblr blog.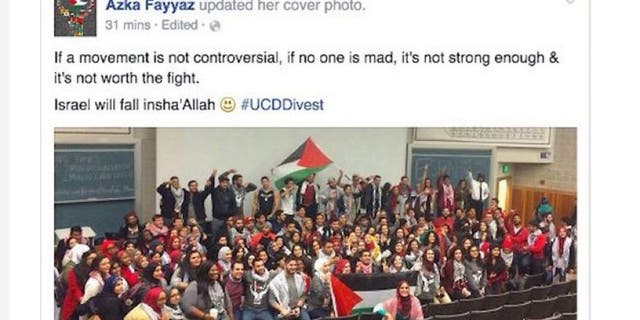 Susskind recalls her own college involvement in the South Africa divestiture movement, an effort widely credited with helping to end apartheid. But she and others said the two campaigns are very different, and said the BDS effort on campus often leads to targeting of Jewish-Americans who have nothing to do with Israel's policies.
"Since the BDS Movement has escalated on campus, Jewish students have reported more incidents of anti-Semitism and hate speech against Israel, including calls for Israel's demise, support for violence against Israelis, spray-painted swastikas, and more," said Roz Rothstein, CEO of pro-Israel education organization Stand With Us.
"The comments by UCLA student council members are an indication of how the line between legitimate criticism and anti-Semitism has become blurred," Rothstein added. "The comments that were made about Rachel Beyda and her potential "bias" would not have been tolerated by any other minority."
One of the major flaws in blaming Jewish-American students for the perceived transgressions of Israel is demonstrated by the fact that many actually support the BDS movement.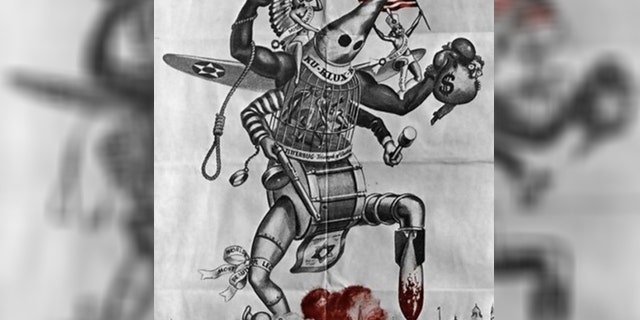 "Anti-Semitism is wrong and must be categorically opposed, but it cannot be confused with criticism of Israeli policies," said Sydney Levy, advocacy director for Jewish Voice for Peace, which has collegiate members much like SJP. "No state is above criticism. We support advancing Palestinian human rights by using tried-and-true tactics, such as boycotts and divestments in order to hold Israel accountable."
University of California spokeswoman Dianne Klein condemned the grilling of Beyda, but told FoxNews.com some good may come of it.
"We strongly condemn any and all acts of discrimination," she said. "It won't be tolerated. At the same time, freedom of speech is important, but we have to respect everyone's rights without endangerment or provocation.
"The students may not have understood that fully, and they apologized for their line of questions," she said. "I hate to use this phrase, but I think it was a teachable moment."
The UCLA chapter of Jewish organization Hillel applauded the way the school handled the situation, but expressed concern about the tendency of political activism to morph into something ugly.
"We continue to be deeply troubled by the increasingly blurred line between student's political objectives and hate on college campuses today," Rabbi Chaim Seidler-Feller, executive director of Hillel at UCLA, said in a statement. "The bottom line is this: free speech is cherished and protected in our community. But along with it comes an obligation to condemn hate speech and acts of bigotry. Jews must be protected like any other religious and ethnic minority."