'Black Dahlia' Break? Cadaver dog may have picked up scent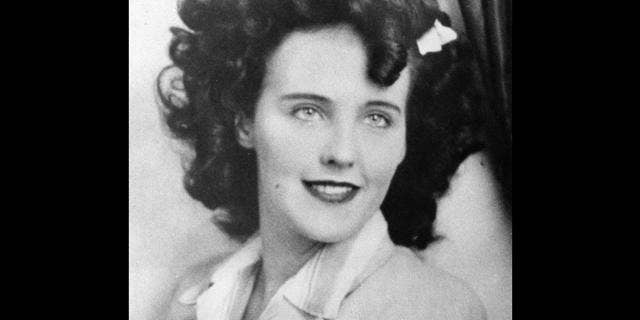 A former LAPD detective who believes his father killed the "Black Dahlia" 66 years ago claims a cadaver dog's recent search of his old Hollywood home uncovered the scent of human decomposition.
The severed body of 22-year-old Elizabeth Short -- nicknamed the Black Dhalia in media reports at the time -- was found on Jan. 15, 1947, in a vacant lot near the intersection of 39th Street and Norton Avenue in South Los Angeles. Nearly seven decades later, the infamous case remains unsolved.
Author Steve Hodel made the claim in his 2003 book, "Black Dahlia Avenger," that his father, Los Angeles doctor George Hill Hodel, committed the murder. Hodel has said he believes his father killed Short at the historic "Sowden House" in Hollywood where the family lived at the time.
Hodel said Friday that a November search of the home by a cadaver dog, named "Buster," and a retired police sergeant turned up the scent of human decomposition, sbsun.com reported.
"Buster immediately took off ... and ran to a vent located at the southwest corner of the property where he alerted, indicating he had picked up the scent of human decomposition," Hodel told the website.
Samples from the basement's dirt floor were reportedly taken for testing.
George Hodel was always considered a person of interest in the case, one of the oldest and most celebrated unsolved murders in Los Angeles history. But over the years, more than 50 people have confessed to the grisly crime and new tips come in whenever the case is in the news. The subject of several books and films, the Black Dahlia murder was most recently brought to the silver screen in the 2006 film "The Black Dahlia," starring Josh Hartnett, Scarlett Johansson and Hilary Swank.
Hodel abruptly relocated his family to Asia before authorities could investigate him any further. He died in 1991.
Click for more from the San Bernadino County Sun