Bikini baristas hit with court brief demanding they cover up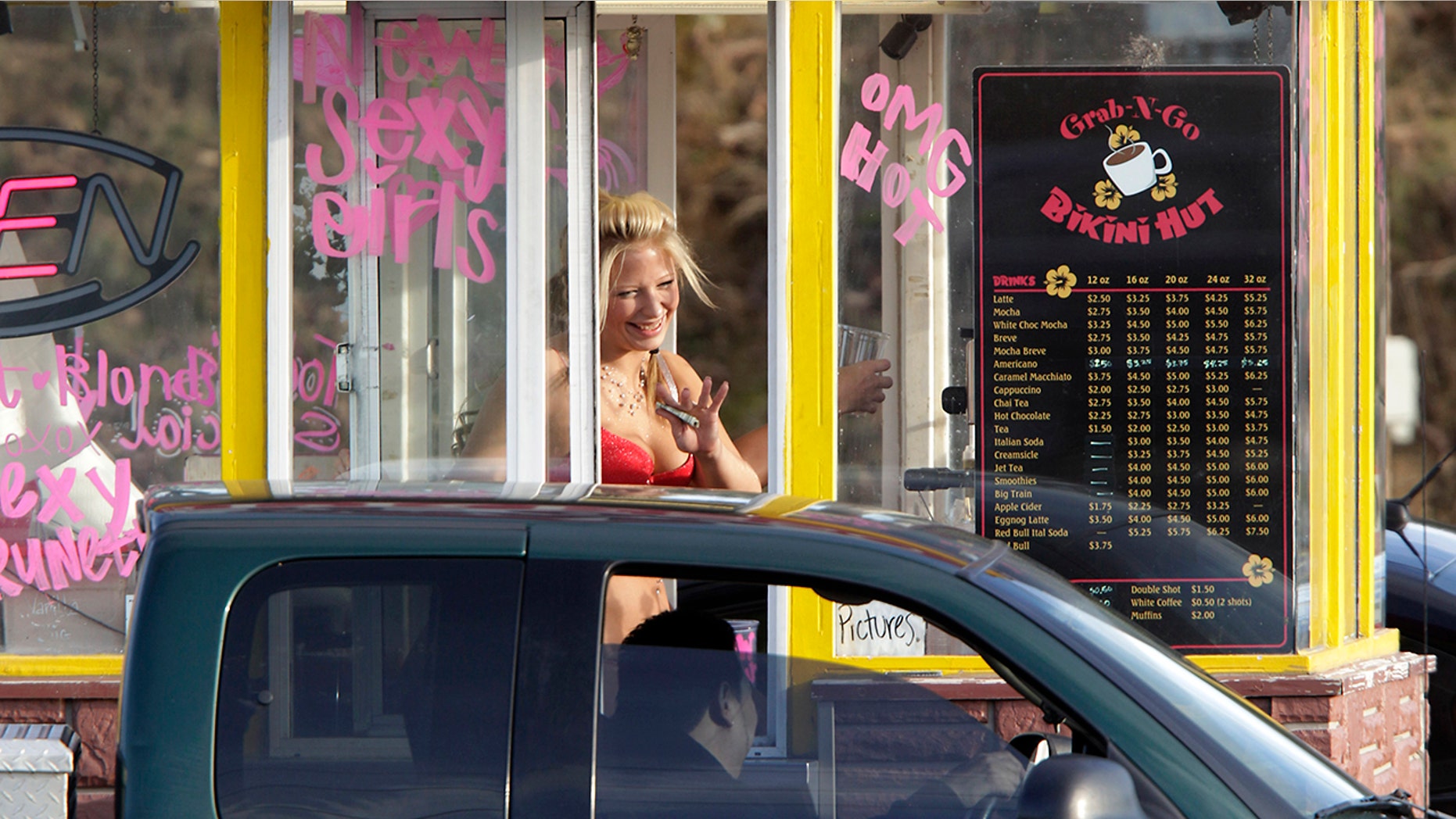 A Washington state city wants its bikini baristas to cover up – despite a ruling by a federal judge calling the city's dress code unconstitutional.
The City of Everett last week filed a brief in the 9th U.S. Circuit Court of Appeals to try to overturn U.S. District Judge Marsha Pechman's ruling. In December, Pechman temporary banned a city ordinance imposing dress codes on coffee stand and fast food employees, ruling it violated 14th Amendment equal-protections guarantees since it targeted women.
The city claims the judge erred in her ruling, the Daily Herald reported.
BIKINI BARISTAS TURN MEN INTO HARVEY WEINSTEINS, WASHINGTON CITY CLAIMS
In a 66-page brief, the city argued that Pechman was wrong in suggesting that the rules were vague in describing what body parts can't be on display.
The city adopted the dress code ordinance in August that required employees at fast food restaurants, food trucks and coffee stands to wear a minimum of tank tops and shorts, the newspaper reported.
In response, bikini stand owners filed a lawsuit arguing that the regulations violated their civil rights, including freedom of expression.
In the new filing, the city argued many workers take skimpy dressing to the extreme, wearing little more than pasties and G-strings.