Benghazi mastermind sentenced to 22 years in prison on federal terrorism charges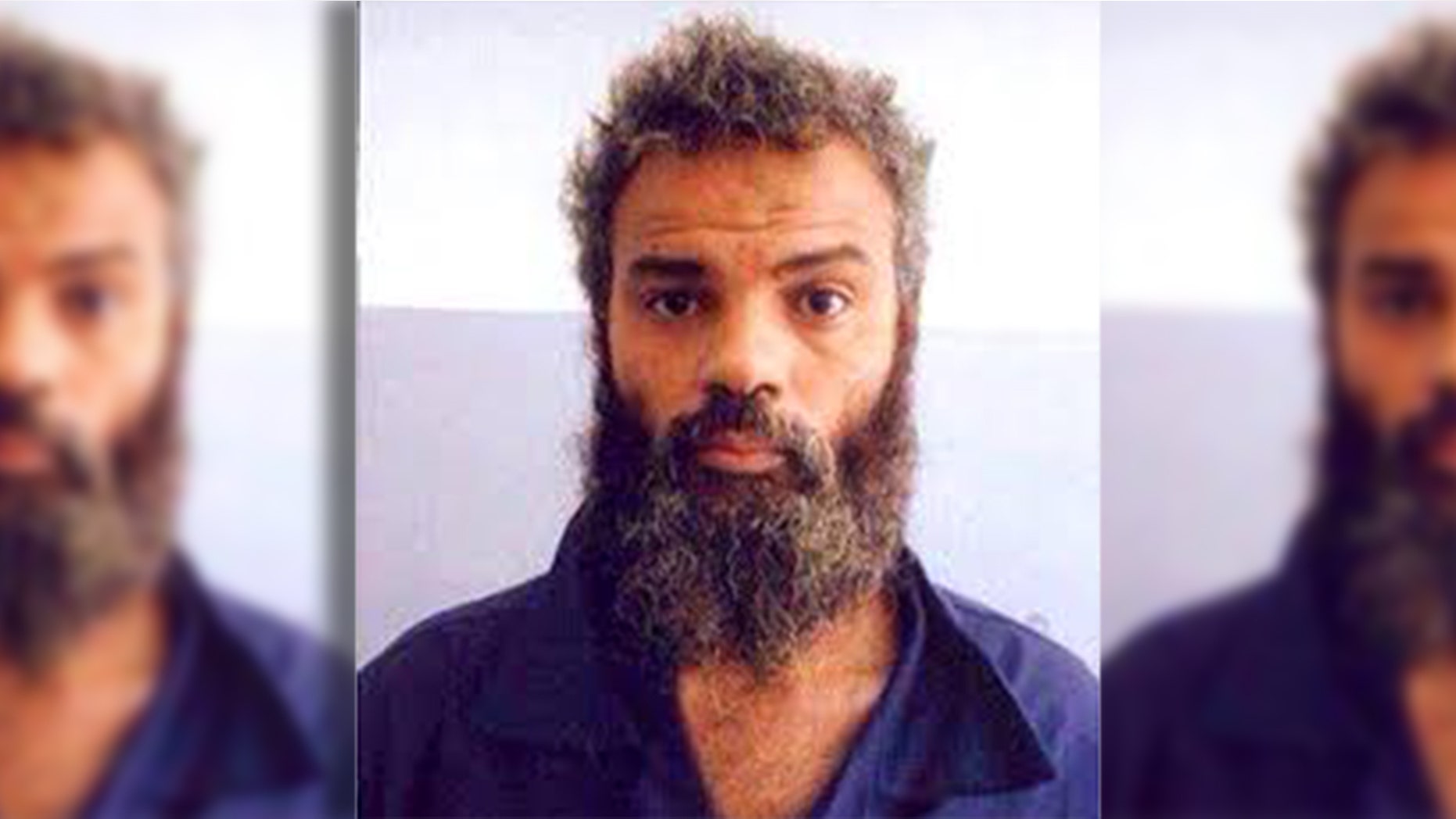 Ahmed Abu Khattala, 47, a Libyan national, was sentenced Wednesday to 22 years in prison on federal terrorism charges for the deadly 2012 attack on the U.S. Consulate in Benghazi, Libya.
Through a statement from the Justice Department, U.S. District Judge Christopher R. "Casey" Cooper announced the sentence on Wednesday in Washington.
"Even if you did not pour the gasoline or light the match, the evidence showed you were aware of the attack, and once the gates were breached, the likelihood someone would die was extreme high. This was not guilt by association," Cooper told Khattala, according to The Washington Post.
The judge added, "This case stands as an exemplar for the principle that a defendant accused of international terrorism can get a fair trial in the U.S. criminal justice system."
Four Americans were killed in the Sept. 11, 2012, Benghazi attack: Ambassador Christopher Stevens, State Department official Sean Smith and security officers Tyrone Woods and Glen Doherty, both onetime Navy SEALs.
Prosecutors accused the defendant, who was captured in Libya on June 15, 2014, of heading an extremist militia and directing the attacks. But prosecutors also acknowledged they lacked evidence of his having fired any weapons. The government's case against him relied heavily on the testimony of informants.
Defense attorneys argued that the evidence was inconclusive, and that their client was being singled out because of his ultraconservative Muslim beliefs.
Khattala was found guilty in November, as Fox News previously reported, on just four of 18 charges, precluding him from facing the death penalty. He was convicted of two counts of conspiracy to provide material support to terrorists, one count of maliciously destroying U.S. property and placing lives in danger, and one count of using and carrying a semiautomatic weapon during the attack.
The 2012 attack became instant political fodder, with Republicans accusing the Obama administration of intentionally misleading the public and stonewalling congressional investigators, though officials denied wrongdoing.
It continued to be a problem for Hillary Clinton during her failed 2016 White House bid, as critics accused her of pushing a false narrative linking the attack to protests over an anti-Islam video — and her State Department of neglecting the security needs of the team on the ground before the attack.
The case was widely regarded as one of the most significant terrorism prosecutions in recent years in a U.S. civilian court.
The Associated Press contributed to this report.