Bald eagle found dead in Georgia home; 2 charged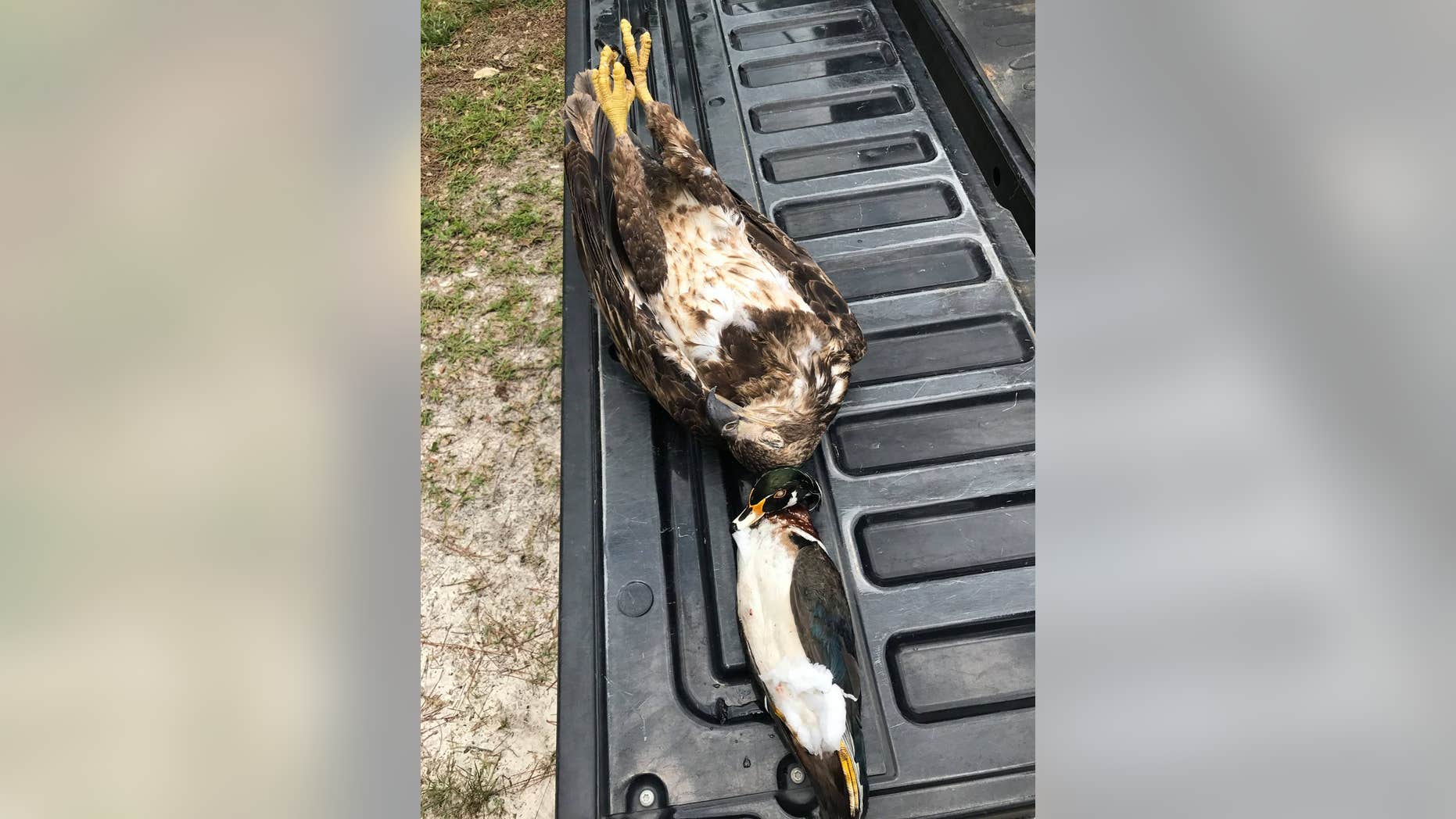 Two people in Georgia have been charged after a bald eagle was found dead in a Bulloch County home this week, according to law enforcement.
In fact, the suspects apparently wanted to get the bird mounted, according to a Facebook post from law enforcement.
A ranger and detective went to the home in question and questioned the two suspects. They said the pair also had a wood duck that was "illegally taken."
Multiple charges were filed against the two suspects, according to investigators, and more charges could be coming. It's unclear how the eagle died.
Both animals were seized as evidence and "can be donated to an educational institution once the case has been settled," the Facebook post added.
BALD EAGLE FOUND DEAD IN OREGON WITH ITS TALONS CUT OFF
The post concluded with a note about protected wildlife: "Most people realize that eagles are protected by state and federal law but all other non-game migratory birds, which included all common songbirds, are protected as well by the Migratory Bird Act."
A record number of bald eagle nests have been recorded in Georgia this year, according to Douglasville Patch. The state's Department of Natural Resources detected 218 occupied nests in the state – a notable mark on conservation efforts considering there were no bald eagle nests in Georgia in 1970.
FIREWORKS THREATEN BABY EAGLE IN CONNECTICUT TOWN
Bulloch County is about 50 miles northwest of Savannah.