Authorities: 2 women charged in terror case wanted to fight, not wed fighters, a shift in role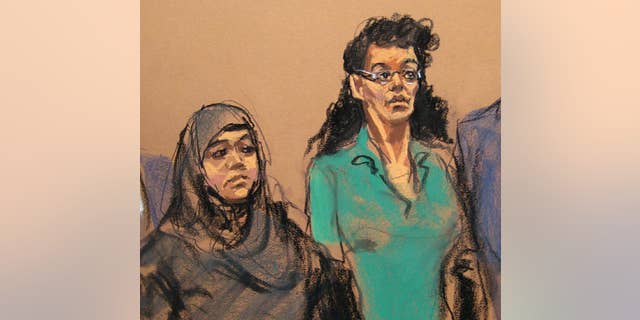 NEW YORK – Investigators and experts say New York City's latest homegrown terrorism case may signal that more women are willing to shed blood for militant Islamic jihad.
Authorities say two women arrested Thursday were influenced by militant groups' online propaganda. But there was no evidence they wanted to wed overseas fighters like in other cases.
Instead, they allegedly spoke about building a bomb for an attack on U.S. soil. Karen Greenberg, the director of Fordham Law School's Center on National Security, calls the accusations a "new trend" in terrorism.
Noelle Velentzas and Asia Siddiqui were arrested following an undercover operation. Their lawyers denied the charges.
The next day, a Philadelphia woman was accused of expressing willingness to die as a martyr for the Islamic State group. Keonna Thomas' lawyer declined to comment.