Australian woman says she was detained at Hawaii airport, sent home after officials read her diary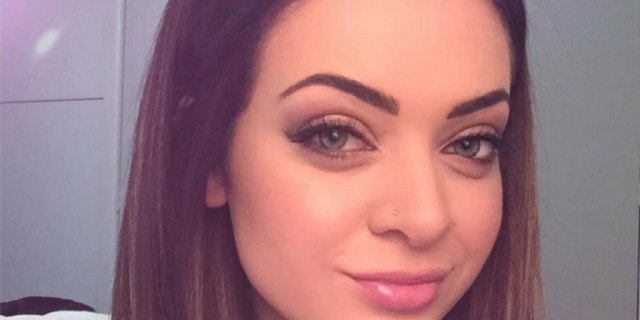 An Australian woman claimed her dream trip to visit her boyfriend in Hawaii turned into a nightmare when she was detained and put on a flight back home because officials read her diary and determined she was trying to immigrate to the United States illegally.
Molly Hill wrote in a lengthy Facebook post that she traveled from Melbourne, Australia, to Honolulu last Monday to spend time with her boyfriend. She obtained a tourist visa for 88 days and already bought a return ticket home for a later date.
But everything changed once she got off the plane in Honolulu and started talking to U.S. Customs and Border Patrol agents.
FLIGHT DISTURBANCE: AMERICAN AIRLINES PASSENGER DETAINED AFTER TRYING TO ENTER COCKPIT ON FLIGHT TO HAWAII, OFFICIALS SAY
"I was taken into an interview room and had every inch of my luggage searched..they understood that I have an American boyfriend and I spent about 6 hours in and out of the interrogation rooms," Hill wrote on Facebook.
"In the end they were convinced I wanted to immigrate illegally because my diary had notes like 'going away drinks' and 'last day at work,' things I got in order before expecting to be away for three months," she added.
Hill said after her visa was denied, she was handcuffed and sent to a detention center because there weren't flights back to Australia until the next morning. At the detention center, she claimed she was forced to undress in front of an officer and examined thoroughly before putting on a "prison uniform."
Hill compared the jail to the women prison in the popular television show "Orange is the New Black."
"I couldn't believe I was in the same place as the chick whose boyfriend convinced her to drive 70 pounds of heroin and meth over the Mexican border," Hill wrote. "I tried to sleep, but couldn't help hearing my 'bunkie' drain our toilet and chat to her boyfriend upstairs through the toilet pipes. Which was amusing until I realized that those two felons in love probably have a better chance of being together than my boyfriend and I haha."
She was released the next morning, which also happened to be her birthday. She called home and booked a flight back to Sydney for $620. She described the ordeal as a "surreal" few days that cost her "a big chunk of money, heartache and tears."
MISSOURI MOTHER SAYS UNITED ATTENDANT FORCED HER TO URINATE IN CUP
U.S. Customs and Border Protection told Fox News in a statement that Hill was denied entrance because she traveled to the U.S. to get married, not for vacation as she initially listed.
"Hill applied for admission as a visitor for pleasure (which means that she is only eligible to stay in the United States for a brief period of time) under the Visa Waiver Program. However, upon inspection, CBP officers found that Hill presented conflicting information and was determined to be inadmissible under the VWP," a spokesman for U.S. Customs and Border Protection said.
"She was advised that she is no longer eligible for admission under the VWP and must obtain a valid, unexpired visa prior to subsequent entries to the U.S," according to the statement.
Hill, however, did not indicate in her Facebook post that she intended to marry her boyfriend during her three-month stay.
The spokesman said Hill was taken to an a U.S. Immigration and Customs Enforcement detention center because the airport closed for the night. Since she violated the law, officials couldn't put her in a hotel room.
"When a foreign national is found inadmissible, the traveler must remain in custody until the next flight back is available, in this case the following day. CBP operations at Honolulu are not 24 hours, so it can't hold travelers overnight," the spokesman said.
He added the officers acted with "respect, integrity [and] professionalism" in the case, denying reports that Hill was strip-searched at the airport.
The ordeal didn't deter Hill's boyfriend from coming to Australia. Hill posted a photo on Facebook on Saturday of the couple hugging at Melbourne International Airport.
"Ross is here for the week to visit (with no trouble from Customs!). Thanks to everyone for the well wishes and support. I obviously love Americans, just still in awe of how I was treated," Hill wrote
She added that she wasn't paid to do interviews with news outlets and that the ordeal cost her more than $2,000 because she couldn't get a refund for her original flight.