At least 5 shot inside Philadelphia-area Walmart, suspect in custody, investigators say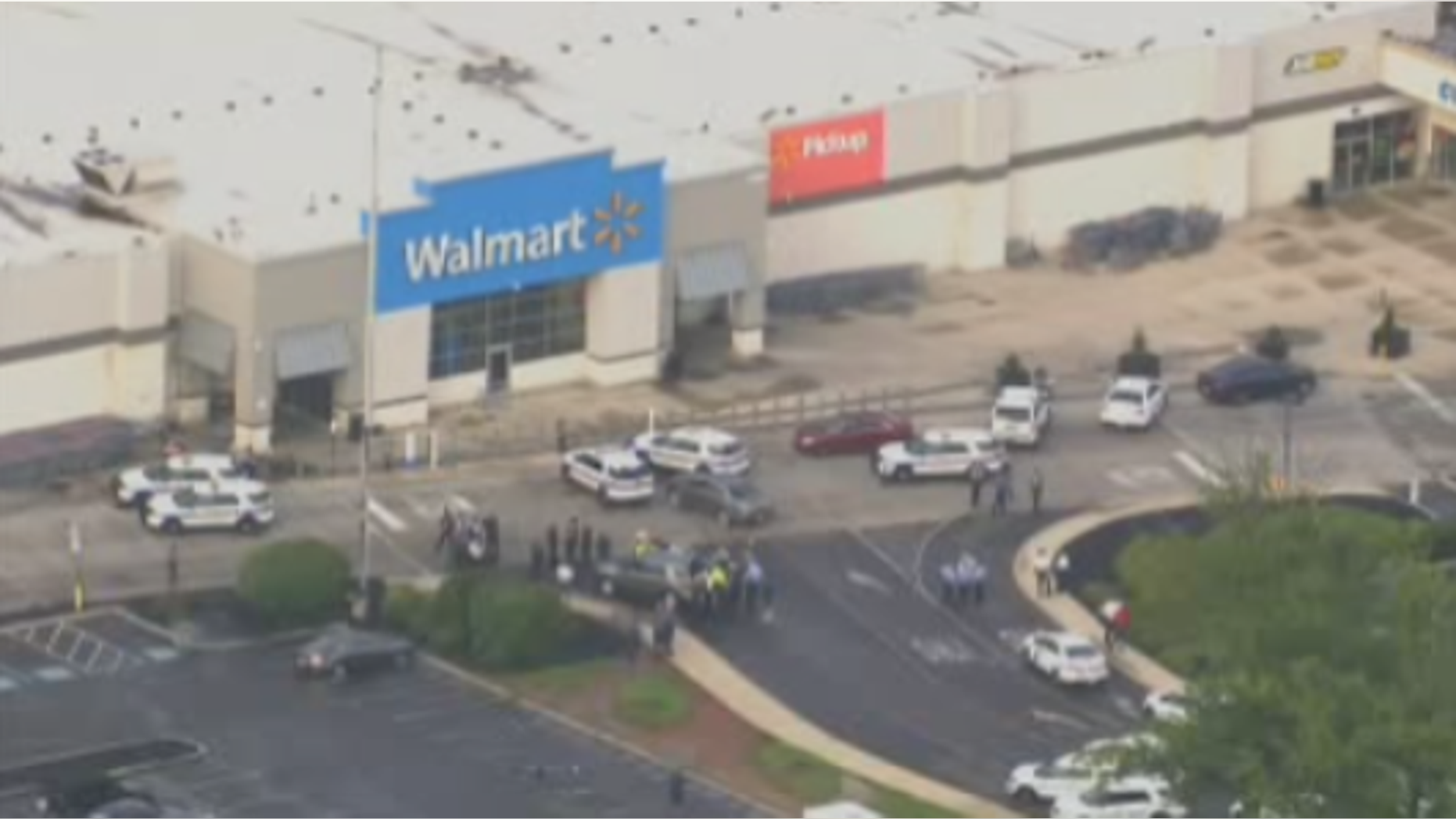 A shooting at a Walmart north of Philadelphia wounded at least five people including a customer Tuesday evening before the shooter apparently escaped from the store -- and crashed a getaway car into a police SUV, reports said.
Police took the 30-year-old suspect, who has not been named publicly, into custody after workers at the Walmart in Cheltenham Township identified him, Fox 29 News Philadelphia reported. A woman was also reportedly apprehended.
The incident initially erupted as a disagreement at the register, during which a man took a firearm from a woman and opened fire, police told the outlet.
A store manager and cashier were shot in the leg while a customer was shot in the arm, another cashier, Darrell Archer, told the Philadelphia Inquirer.
A pregnant woman also fell during the incident, police told Fox 29.
It was not immediately clear why the suspect opened fire.
"I ducked down and ran away and tried to get out of there as fast as I could," co-worker Leenie Davis said. Archer told reporters he heard up to six shots.
"We were petrified and we were trying to be quiet," Jaynee Davis, who was at the customer service desk at the time, told the newspaper.
Police said the suspect tossed a gun from his car before crashing into the police SUV. He engaged in a struggle with officers before they arrested him, police sources told Fox 29.
The suspect even tried to kick out the window of the police car, forcing officers to subdue him with a stun gun, the Inquirer added.
Two officers were hospitalized after the crash, according to the paper.
Aerial video showed several police vehicles and personnel near the store.
This is a developing story. Please check back for updates.
Fox News' Mike Arroyo contributed to this report.