At least 3 dead, 4 wounded in drive-by shooting at California grocery store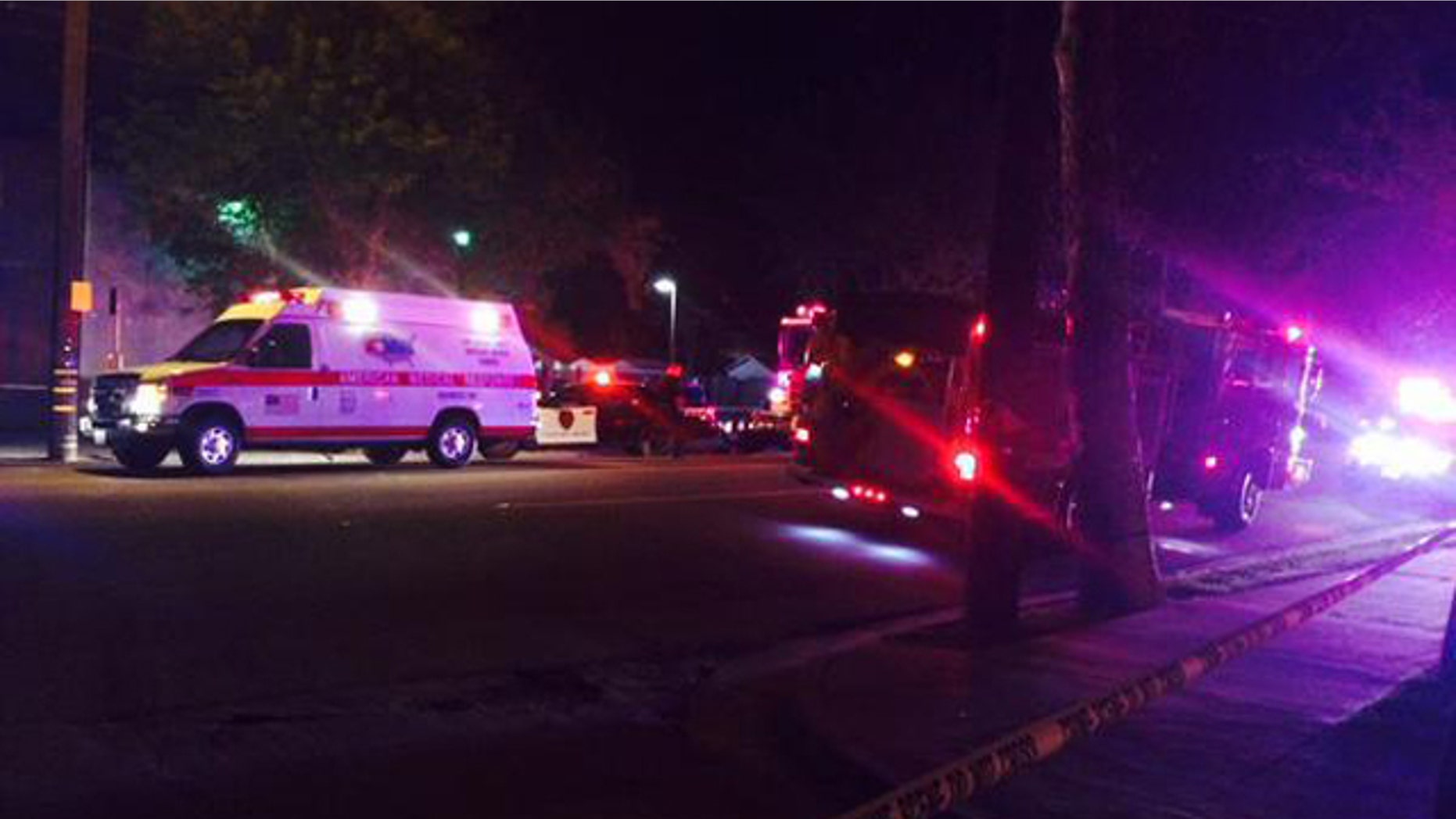 At least three people were killed and four others were injured late Tuesday in a drive-by shooting outside a grocery store in Stockton, Calif.
The shooting took place at approximately 8:25 p.m. local time. Fox40 in Sacramento reported that the store, known as the Madison Market, is located in a high-crime area of the city. One resident described it as a "kick-it spot" popular among local youths and said that fights and shootings were common.
The Stockton Record reported that one of the victims was shot outside the store and was pronounced dead at the scene. The other two victims died at local hospitals. The conditions of the wounded were not immediately released by authorities.
Police said that two women and one man were killed in the shooting, but did not release any other identifying information.
Fox40 reported that the shooters used more than one weapon and were still at large. Detectives from the police department's gang unit were investigating.
Dozens of people gathered in the area after the shooting, and additional police had to be called to help control the crowd.
Click for more from the Stockton Record.