Army Ditching Fatigues for Formal Uniform at Pentagon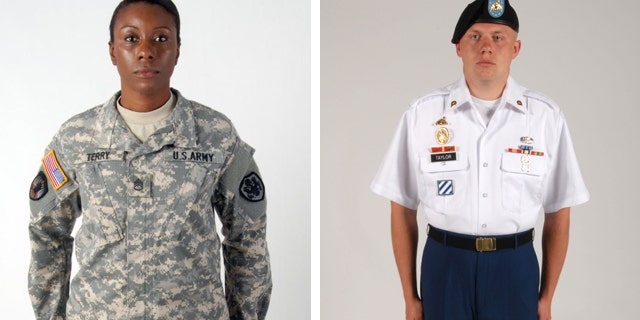 The Pentagon is going corporate.
Soldiers who once wore combat fatigues — or, as some call them, "pajamas" — to work at the Pentagon will have to dust off their ironing boards, as the Army announced Tuesday a new Pentagon dress code requiring the formal service uniform.
The wardrobe change came after Sgt. Maj. Raymond F. Chandler III took suggestions from soldiers he talked with in the field.
After the terrorist attacks of Sept.11, 2001, then-Defense Secretary Donald Rumsfeld had soldiers at the Pentagon wear combat fatigues, in part to remind them the country is at war.
Now nearly 10 years later, the Army is taking a more business-like approach to its Pentagon presence.
"The business part of the Army is done in the Pentagon," Chandler told Army News Service. "And as a professional, there are certain standards of attire associated with certain activities."
To be sure, much of the workday for soldiers at the Pentagon consists of talking policy with political leaders dressed in suits. And despite the respect an Army uniform commands in public, some in Washington fall short of treating a soldier in combat attire as an equal.
The formal service uniform is a basic white dress shirt and navy blue pants. It already is common garb at the Pentagon for members of the other branches of the military.
Kori Schake, a fellow at the Hoover Institution who worked for six years at the Pentagon, saw two positive outcomes from the new dress code.
"It shows that the Army is actually listening to its soldiers," she told FoxNews.com. "And it seems like it could help soldiers interact with the civilian leadership."
The new rules likely will take effect in October, and unless soldiers have specified reasons to be in fatigues, they'll be told to change.
The Army said it made the decision based on the opinion of its soldiers, but it appears Defense Secretary Robert Gates has a penchant for business attire.
In January 2010, Gates told his close aides to ditch the fatigues at the Pentagon, the New York Times reported. He told his staff to bring business uniforms adorned with combat medals instead.
What's more, the Army on Tuesday allowed soldiers to ditch their black berets for more comfortable and useful patrol caps.
"I hate wearing a wet sock on my head," Chief Warrant Officer Mark Vino, at Joint Base Lewis-McChord in Washington state, told the Army Times. "Plus it makes head/skin break out."