Armed man running near West Virginia school is in Virginia National Guard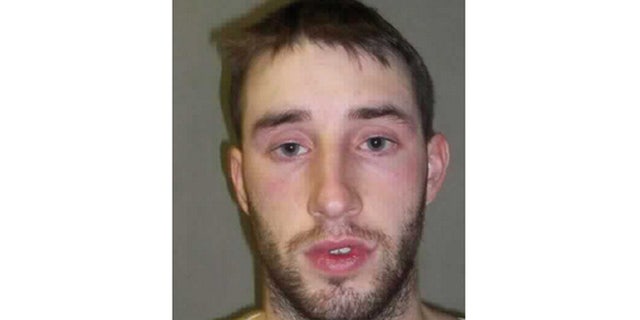 MARTINSBURG, W.Va. – A West Virginia man arrested while running in desert camouflage with an AR-15 training rifle is a member of the Virginia National Guard who served a tour of duty in Iraq, and his father says he's not a terrorist.
Stephen Alemar tells The Hagerstown Herald-Mail that he believes his 23-year-old son, William Alemar, was just trying to stay in shape for his next military assignment when he was arrested near two Martinsburg schools on Monday.
William Alemar was charged with committing a terrorist act after police found him carrying two knives and ammunition clips, and wearing a bulletproof vest.
Alemar remained in the Eastern Regional Jail on Tuesday on $50,000 bond.
His attorney, Chris Barnhart, didn't immediately return a telephone message, but Alemar's father said his son didn't mean any harm.
"He's not a terrorist," he said. "He's not a bad kid."
Stephen Alemar said his son graduated from Massanutten Military Academy in Woodstock, Va., and joined the National Guard after he failed to get into the U.S. Naval Academy.
Army spokesman Ray Gall said records confirm that Alemar enlisted in January 2007.
William Alemar is assigned to the Virginia National Guard's Company B, 3rd Battalion, 116th Infantry Brigade Combat Team in Woodstock, Va., according to West Virginia National Guard spokesman Lt. Col. David Lester.
Alemar deployed to Iraq from July 1 to Dec. 6, 2011, Lester said, and was assigned to Task Force 183 for convoy security duty.
Martinsburg police discovered after they arrested Alemar that the gun he was carrying fires pellets, not live rounds.
A search of Alemar's home found additional military equipment, which police seized as evidence.