Arizona man allegedly offers undercover cop free haircuts, iPod to kill grandfather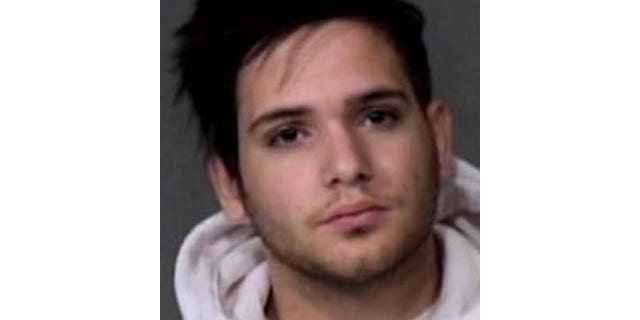 NEWYou can now listen to Fox News articles!
An Arizona man offered an undercover detective a year's worth of free haircuts and an iPod in return for killing his grandfather, police said.
Devin Almejo, 20, met the undercover cop in a grocery store parking lot Wednesday night after the cop responded to a Craigslist ad seeking a gun for the alleged planned murder of his grandfather, MyFoxPhoenix.com reported. Citing Almejo's inexperience with guns, the undercover cop reportedly offered to kill the grandfather for him; Almejo accepted the offer, police said.
"He would provide the keys to a recreational vehicle where the defendant and the proposed victim live," records reportedly said. The officers asked Almejo several times if he wanted to go through with the transaction, and each time "the suspect answers in the affirmative, yes," Steve Berry, a Mesa Police detective told the station.
Almejo told police that the "friend" abused him physically, mentally and emotionally, The Republic reported. The paper identified the man as Michael Laide, a native of Australia who said he took in Alemjo to prevent him from life on the streets. Laide said Almejo is mentally ill and a patient at a state mental-health provider.
To be sure, police found an image of what appeared to be a bloody hand on Almejo's Facebook page and posted that "the defendant had finally done it and had beat the victim repeatedly," court papers said, according to the report.
Laide told the paper he was warned by probation officers about trying to help Almejo, and said, "The reality is that they were correct."
Click for more from MyFoxPhoenix.com