AP EXPLAINS: Fraternities, an American college tradition under unwelcome scrutiny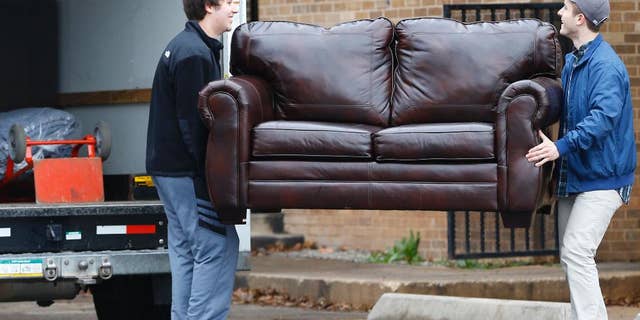 NEW YORK – Fraternities dominate social life at many American universities, but lately these organizations of male college students have been receiving unwanted attention for their bad behavior. At the University of Oklahoma, one prominent fraternity was shut down after members were caught on video performing a racist chant. And police are investigating allegations members of another fraternity at Pennsylvania State University used a private Facebook page to post photos of nude and partly nude women, some apparently asleep or passed out. While fraternities have long enjoyed a reputation for hard partying and general misconduct as exemplified by the 1978 movie Animal House, starring John Belushi, the latest incidents have left many Americans disgusted. Here's a brief explanation of the "Greek system" — named after the Greek letters most fraternities use as for names:
ORIGINS, FROM LATIN TO GREEK
The Greek system is almost as old as the United States itself. The Phi Beta Kappa Society, generally recognized as the first Greek-letter student society in the U.S., was founded on Dec. 5, 1776, just five months after the American colonies declared independence from Britain. They're generally thought to have evolved from British dining clubs and the secret societies that already existed at many universities. Phi Beta Kappa was founded by John Heath, apparently after he was rejected by two Latin letter societies at The College of William and Mary in Virginia. The Greek system quickly eclipsed university eating clubs and other societies to make fraternities the predominant social organizations on most U.S. campuses. They also gave rise to female societies, known as sororities, which also tend to go by Greek letter names. Most fraternities and sororities have a centralized national organization with chapters at different campuses across the U.S. and sometimes even abroad.
RUSHING, PLEDGING AND HAZING
The organizations generally unite members who live in a single living facility, or chapter house. They sport pins with their fraternal insignia and pick new members through a process called "rushing." Candidates attend rush events hoping to impress members and be invited to join. Some fraternities are considered more prestigious than others and competition can often be intense, leaving those rejected bereft. The chosen ones receive "bids," then get the chance to "pledge" to the fraternity. These "pledges" often endure a process called "hazing" which traditionally involves performing unpleasant, undignified or sometimes dangerous tasks. These rituals have left some pledges injured or emotionally scarred. Several universities have cracked down on hazing, sometimes banning it entirely.
FRATERNITIES TODAY
An estimated 372,000 fraternity members make up just a fraction of the 7.7 million male college students in the U.S. But fraternities are often seen as a characteristic element of the American college experience, hosting parties and sponsoring social events. The term "frat boy," is commonly used to denote a rowdy, drunken male college student, whether they belong to a fraternity or not. Members see fraternities as a way to make friends and network. Many fraternities even perform charitable work. Detractors say they encourage bad behavior and elitism within the U.S. university system.