Amanda Knox reveals same-sex, non-sexual relationship in Italian prison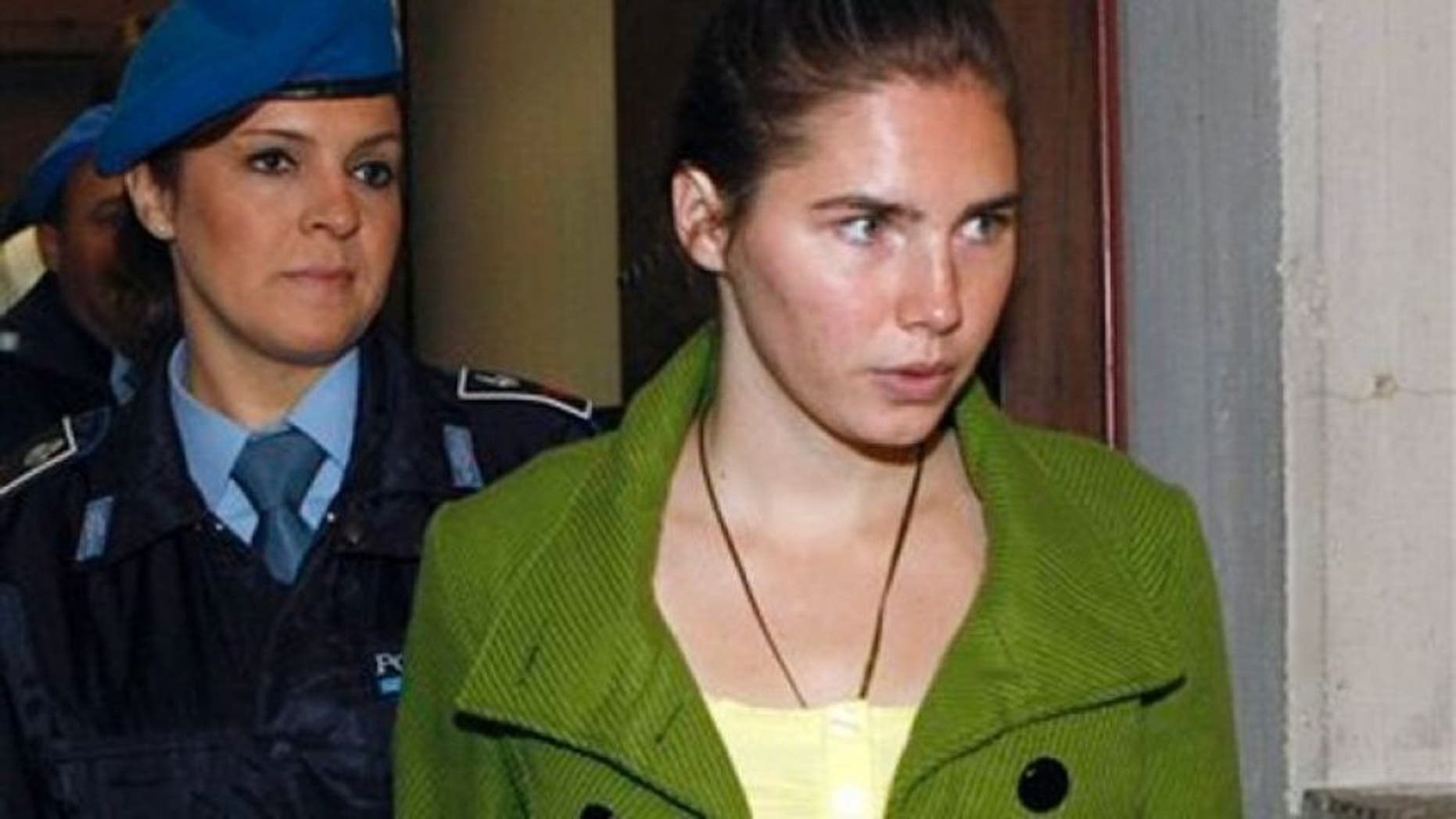 Amanda Knox revealed what it was like having a same-sex, non-sexual romantic relationship with an inmate at an Italian prison Wednesday, nearly two years after the country's high court acquitted her of murder.
Knox spent four years in prison abroad before her conviction in the 2007 murder of roommate Meredith Kercher was reversed in 2011.
The 29-year-old Seattle native wrote in a piece published in Vice Magazine describing how she met another woman in prison and developed a romantic relationship with her. Knox, who says she's a straight female, wrote that her attraction to the woman was not sexual.
"Prison is an isolating place," Knox writes. "You're forcibly removed from your homes and support network. You're deprived freedom of movement, of social interaction, and of time. You're forced to submit to total surveillance and control by strangers, alongside strangers. But relationships help keep us sane, even if they're forbidden or not ideal."
Knox also writes about how she was forced to hold hands with her partner, whose name was Leny. She said that's when the relationship started to go south.
"'I've changed women before,' she'd tell me. 'I can do things to you that no man can,'" Knox wrote. "I felt objectified and I'd get annoyed. 'You can't change me,' I'd respond"
Knox contended that society often "overlooks non-sexual romantic relationships" that occur in prison.
"'Gay for the stay' is an insensitive oversimplification that signals a lack of understanding about what it's really like to be imprisoned, and an underestimation of human nature," Knox wrote.
Knox's legal drama started after she and her then-boyfriend Raffaele Sollecito were originally sentenced for 20-plus years in prison for Kercher's murder. Both were acquitted of those charges.
However, a higher court in Italy reversed the acquittal in 2013. Knox was sentenced again before fighting it and winning again in March 2015.
Knox reportedly works as a writer for the West Seattle Herald.