Alleged leader of Mexican drug gang sentenced to 9 life term in San Diego for murder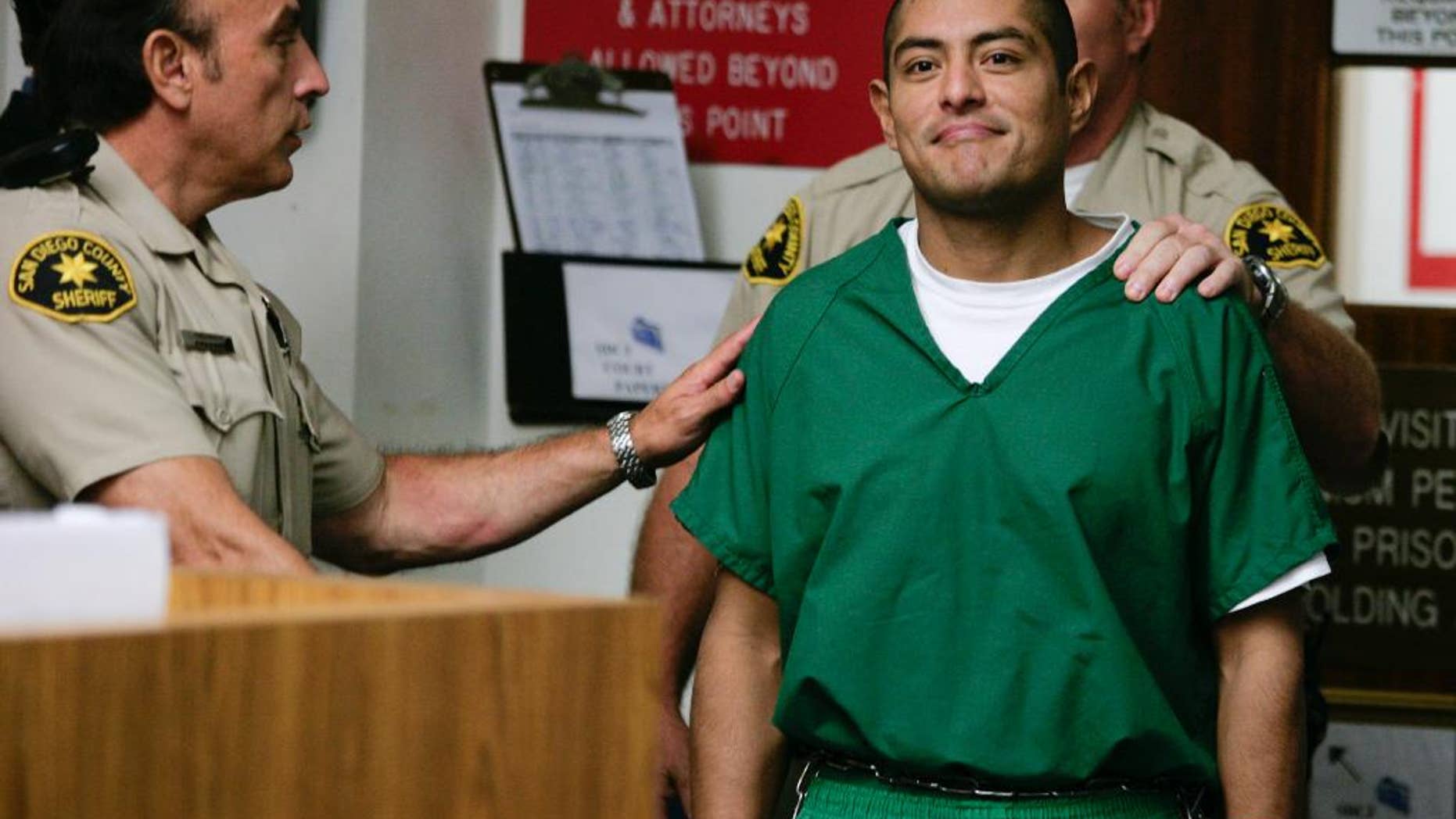 SAN DIEGO – The co-leader of a violent Mexican drug gang convicted of several murders was sentenced in San Diego County to nine life terms of life in prison without the possibility of parole.
U-T San Diego reports (http://bit.ly/1w5otCz ) that Tuesday's sentencing of Juan Francisco Estrada Gonzalez ends the longest criminal trial in county history, lasting 15 months including jury selection.
In the courtroom, Estrada offered condolences to the victims' families.
He was convicted of six murders and four kidnappings. The bodies of some victims were dissolved in vats of acid and buried.
Prosecutors say Estrada was one of the top two figures in Los Palillos, or the Toothpicks, a breakaway cell from the Arellano Felix cartel that established a foothold in the U.S.
He's already serving life in prison for other crimes.
___
Information from: U-T San Diego, http://www.utsandiego.com