Alaska earthquake rocks Anchorage buildings, buckles roads, shocking videos and photos reveal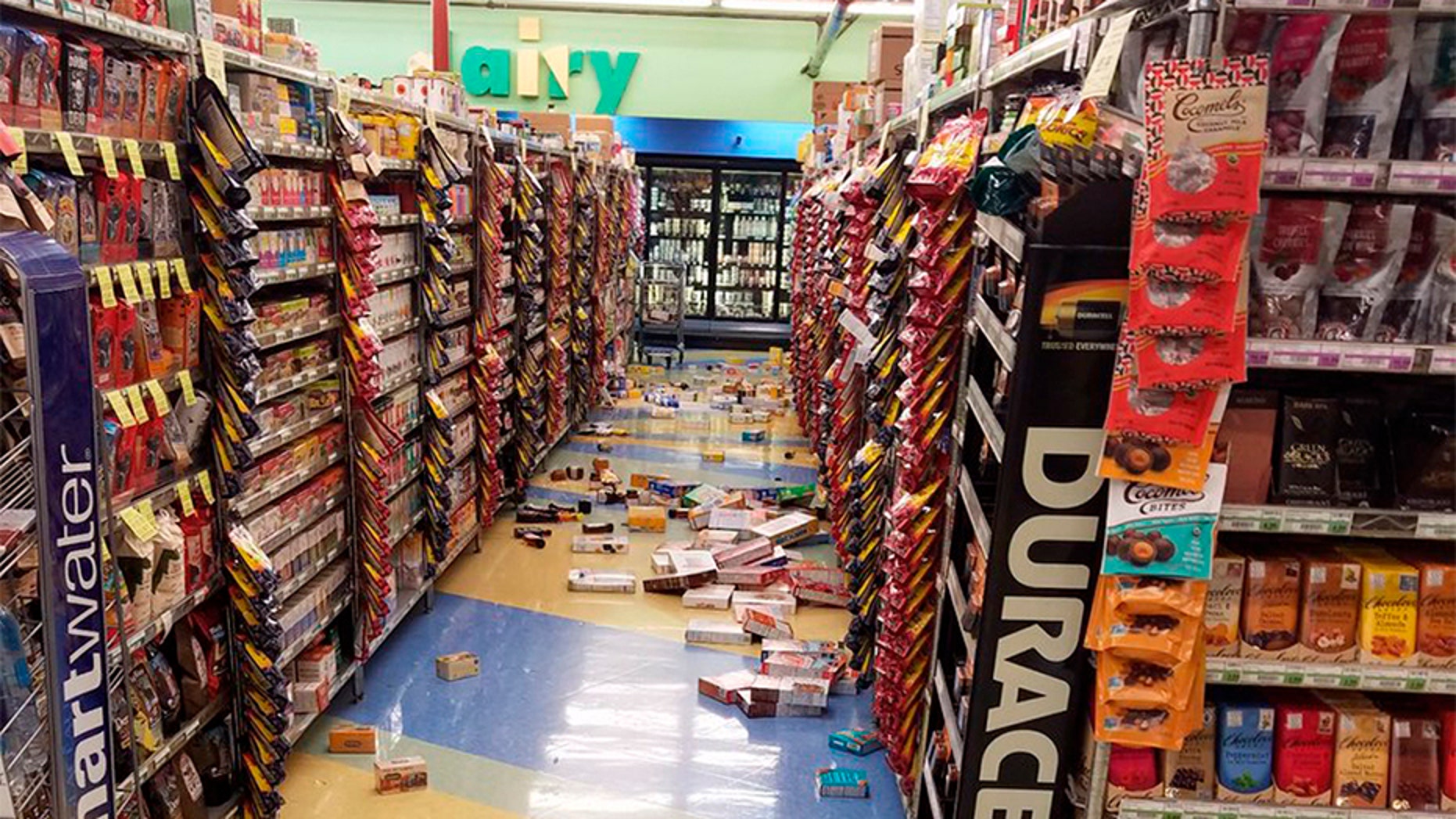 A powerful 7.0-magnitude earthquake shook buildings — cracking drywalls and sending items flying off shelves — and buckled major roadways in Anchorage Friday morning. There were no reported injuries.
Residents quickly took to social media shortly after the seismic event to share shocking photos of the destruction, including collapsed ceiling tiles, buckled roads and materials inside homes in disarray. One image showed a car stranded on an island of pavement, surrounded by cavernous cracks where the earthquake split the road.
"This earthquake straight cracked my school in half," Josh Bierma, a student in Anchorage, tweeted.
LARGE ALASKA EARTHQUAKE JOLTS RESIDENTS, SHAKES BUILDINGS
An Anchorage news anchor shared a picture of overturned chairs and wooden boards spilled across the floor.
"[The] newsroom felt the blow of the earthquake this morning," KTVA reporter Cassie Schirm said, noting power was out on the east side of the city.
Cereal boxes and packages of batteries littered the floor of a grocery store, and picture frames and mirrors were knocked from living room walls.
"It was anarchy," Brandon Slaton, a resident of nearby Kenai, Alaska, told The Associated Press. "There's no pictures left on the walls, there's no power, there's no fish tank left. Everything that's not tied down is broke."
Anchorage Police Chief Justin Doll was recounting reports that parts of a scenic highway that heads from Anchorage toward mountains and glaciers have sunken and "completely disappeared."
Here's a look at some of the destruction residents have shared online so far.
Fox News' Greg Norman and The Associated Press contributed to this report.