Air Force Academy football player, NFL prospect, removed from graduation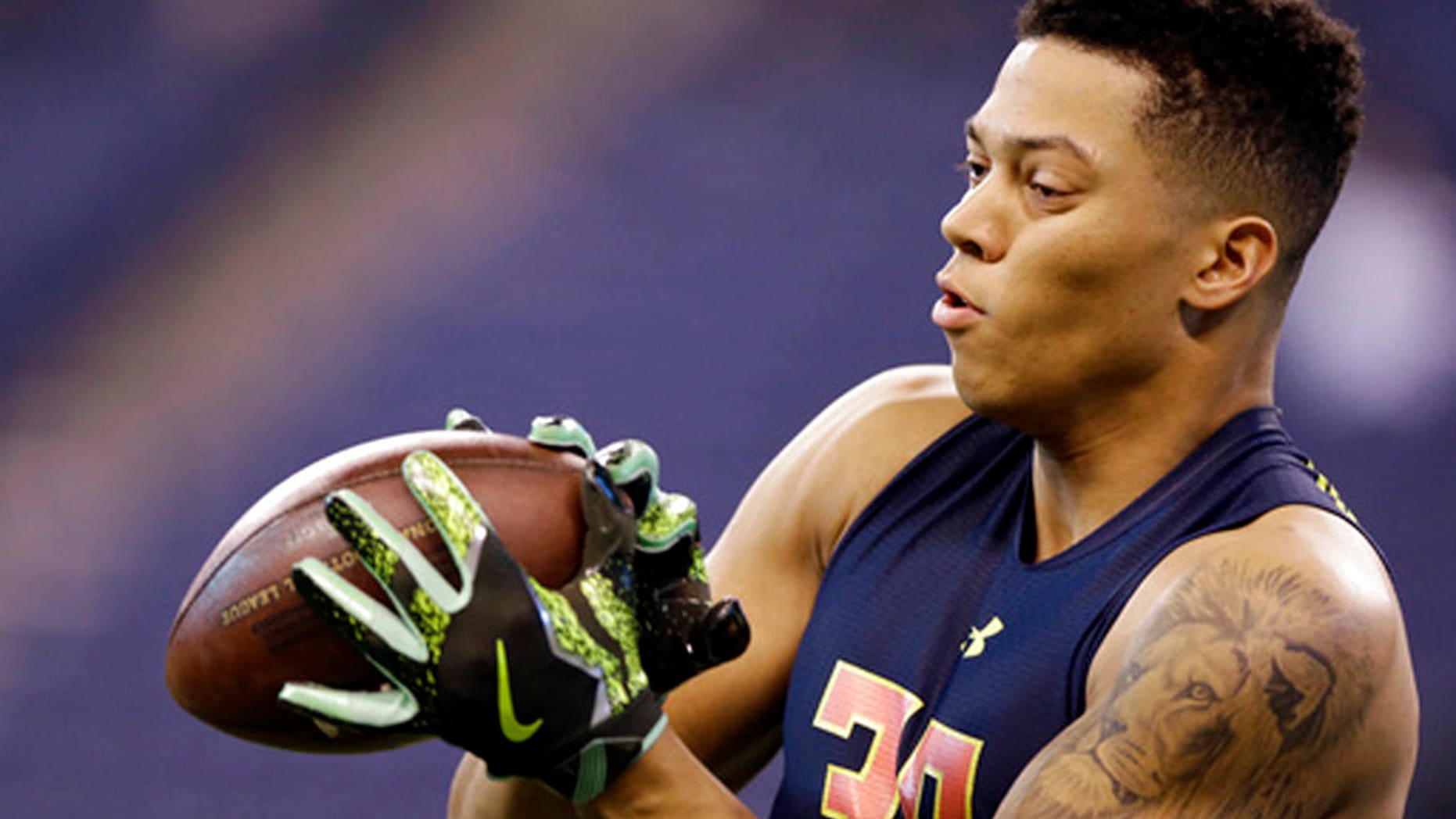 Former Air Force Academy wide receiver Jalen Robinette, who found how just ahead of the 2017 NFL draft that he would not be given a waiver from active duty to play professional sports, suddenly was removed from the Academy's graduation ceremony Wednesday.
Air Force Academy officials said something made him ineligible to graduate, but did not give many specifics. Their statement read:
"Cadet Robinette was removed from the graduation lineup after academy leadership became aware of information that called into question Cadet Robinette's eligibility/qualification to graduate and commission. Cadet Robinette's graduation and commissioning will be placed on hold while we further evaluate. Due to privacy-related concerns, we are unable to comment on the circumstances. We can say that the circumstances do not involve any allegations of criminal wrongdoing and are unrelated to Cadet Robinette's professional football pursuits."
AIR FORCE RULING DAMAGES WIDEOUT'S CHANCES TO BE DRAFTED
Robinette was expected to be drafted into the NFL last month and had planned to apply for a waiver that would allow him to defer from active duty for two years. In a policy change, the Air Force said any players drafted will be required to serve on active duty for two years following graduation -- meaning Robinette's NFL career wouldn't begin until the 2019 season, at the earliest.
Earlier this month, Defense Secretary Jim Mattis signed an order that rescinded a Department of Defense policy that would allow football players from the Army, Navy and Air Force Academies, with offers to play professional sports, to serve in the reserves, as opposed to active duty, so they could pursue athletic careers.