Agents: Customs officers committed sexually abusive hazing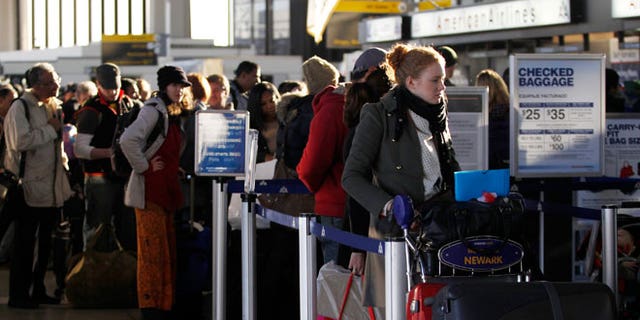 NEWARK, N.J. – Federal investigators are reviewing allegations that U.S. Customs and Border Protection officers in New Jersey have been subjected to sexually abusive hazing.
Three customs officers say the abuse has been going on for years at Newark's Liberty International Airport, including a hazing ritual in which officers are duct-taped to what they describe as a "rape table" in a secure room where other officers grind on their genital areas, NBC New York reported.
"Once the lights go out, they grab you up like a gang, and they forcibly throw you on the table and one officer ended up mounting me and pretty much riding me like a horse," said CBP officer Vito Degironimo, who said the staff members who hazed him and others were never punished.
A spokesman for the agency confirmed that the Department of Homeland Security inspector general is investigating.
MISSOURI MOM SAYS UNITED ATTENDANT FORCED HER TO URINATE IN A CUP
"We do not tolerate corruption or abuse within our ranks, and we cooperate fully with all criminal or administrative investigations of alleged misconduct by any of our personnel, whether it occurs on or off duty," a spokesman said in a statement.
The officers who spoke to NBC New York described an environment where they were helpless in a culture where the hazing was a norm. They said they were initially too intimidated to formally complain.
Officer Diana Cifuentes said the harassment continued to the point where one officer pulled a gun on her in the office.
"I took a deep breath and kept on typing like nothing was happening. I know that if I reacted either he was going to pull the trigger or I was going to draw the weapon myself and shoot him," Cifuentes said.